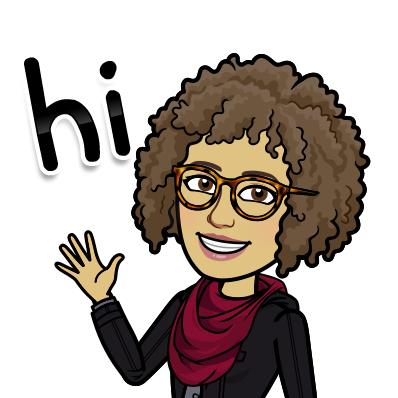 Phone: (914) 376-8430
Email:
Degrees and Certifications:
Ms.

De Los Santos

Welcome to the 6th Grade!

My name is Karlenys De Los Santos and I have been a member of the Eugenio Maria de Hostos MicroSociety School for going on eight years.

Dear Families,

We are faced with an unusual circumstance and are therefore faced with a transition. I am confident that we can get through this time together. Please note that we are currently in the process of finding the best solution for how to best manage our new distance learning endeavor. I am however confident that with a collaborative effort we can certainly accomplish more that we think. I am desiring well wishes to all of my 6th grade friends. I know this is an overwhelming time and we face some challenges in adjusting to this format. Please be patient and have growth mindset, just like we always talked about in class.

Please be mindful of checking in daily and reaching out with questions or when in need of some clarification. You can check for assignments via the assignments tab on the left side (where students would see their posted homework daily). My goal is to have students continuously learning and thriving. Let us all work together to make this happen. 6th grade, WE GOT THIS!

"Don't give up! I believe in you all! A person's a person, no matter how small!"

Distance Learning Teacher Help Hours:

- Ms. De Los Santos will be available from 9:30 a.m. – 1:00 p.m. via Class Dojo and e-mail. I am also available for parent questions until 3:00 p.m.

Horas de ayuda para la profesora a distancia:

- Ms. De Los Santos estará disponible de 9:30 a.m. - 1:00 p.m. a través de Class Dojo y correo electrónico.También estoy disponible para preguntas de los padres hasta las 3:00 p.m.