ONLINE EMERGENCY CARD

https://forms.office.com/Pages/ResponsePage.aspx?id=BW4lnwTNik6iixGyMkqX1OjN_zcdf_pOqjuBvTGwcslUMFRESDRNVFVTOFVRRzZGMVZBRFpaNkExVy4u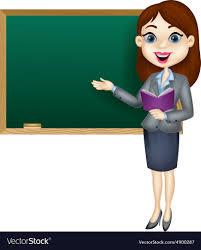 Phone: 914-376-8335
Email:
Degrees and Certifications:
Mrs.

Fitzpatrick

PLEASE CHECK MICROSOFT TEAMS AND CLEVER (For Benchmark, Brainpop Jr., and Mystery Science Assignments)

Download Microsoft Teams App and go to the calendar to join the meeting.

If you are a substitute teacher, please look under the Assignments tab to find the daily lesson plan.

Dear Parents, Guardians, and Students,

Welcome to 1st Grade! I am very excited to have you in my class! Although the beginning of the school year looks a little different, just remember, we are in this together!

Please be sure to check Microsoft Teams and Class Dojo for assignments and messages.

Your child will need to access the Clever portal daily to complete work on Benchmark, Mystery Science, and many other learning apps. See the directions below on how to log onto Clever. We will also have daily meetings on Microsoft Teams, and daily assignments will be posted there.

I look forward to working with your child, and working with you! Let's have a fabulous year of learning!

Mrs. Fitzpatrick

Clever Login Information
Click on this link www.yonkerspublicschools.org
On the top, click on Learning
Find and click on Clever Portal
Insert username and password. The username is your child's ID number and the password is your child's 8 digit birthday.(For example if the birthday is April 7, 2014 the password will be 04072014. You sould have recieved your child's ID number (it can be found on your child's Report Card). If not, please email me so I can give it to you.
Go to my Teacher's Page (The Puprle Owl Icon)
Any programs I will be using will be on my teacher's page.
For Microsoft Teams, there are helpful videos to help you learn more about the programs we will be using. Go to https://www.yonkerspublicschools.org/cms/lib/NY01814060/Centricity/Domain/1648/teams_parents_quickstartguide.pdf
If you need any assistance logging into Clever, please contact me at my email address: dfitzpatrick@yonkerspublicschools.org
To find the First Grade Supply List, please go to Microsoft Teams "File" tab.