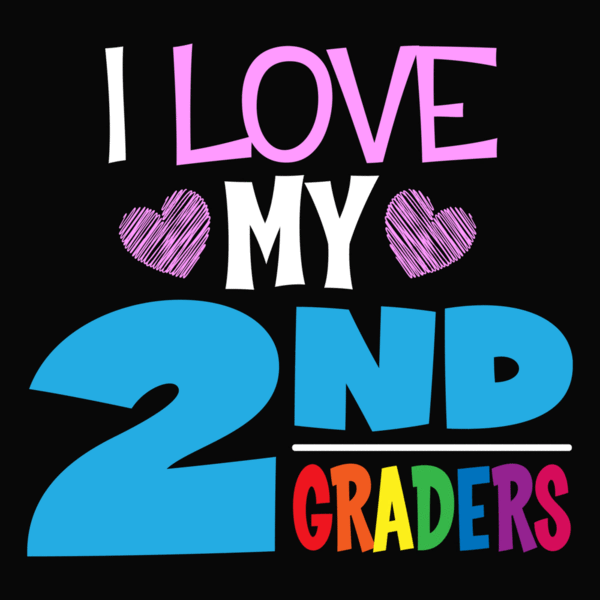 Phone: 9143768335
Email:
Degrees and Certifications:
Bachelors of Science Masters in Elementary Education Pre k -6
Mrs.

Desiree Gauthier

Hello Parents & Students!

Welcome to 2nd Grade! I hope everyone is healthy and safe during these uncertain times! I am so excited to be your teacher this year! We will communicate through Class Dojo throughout the year. This will be our way to communicate about daily assignments or any questions or concerns you may have. I can also be reached through my email at dgauthier@yonkerspublicschools.org. Thank you!

***SUBSTITUTES- PLEASE USE THE "ASSIGNMENTS" TAB TO FIND THE ASSIGNMENTS FOR THE DAY. THERE IS ALSO A FOLDER WITH EXTRA SUPPLEMENTAL MATERIALS FOR THE STUDENTS TO WORK ON AS WELL.***


Microsoft Teams-

We will be using Microsoft Teams for our class meetings and eventually assignments. You can access this through CLEVER.

-Click "Log on with LDAP".

-Type in the 6-digit student I.D. with the ypsadddress

(ex. 123456@yonkerspublicschools.or).

-The password will be the student's 8- digit birthdate May 18,2013 (ex. 05182013).

-Simply click on the blue clever link above and log on.

-Once you log onto Clever, scroll down and click on the the App "Office 365".

-Click on your district email

-Enter password (8-digit birthdate)

-Click on the icon that says "TEAMS"

-Click the option that says "use the web app"or you can download the app unless you have an ipad or tablet, you have to download the app.

-Look for "513-Mrs. Gauthier's 2nd Gr. Stars" to join the meeting.*** Thank you in advance if Microsoft teams has any technical difficulties.

-Look for Class 2-115 Stars to join meeting. ***Thank you for your patience if Microsoft Teams has technical difficulties at any time.

Clever-

Clever will also be used to access sites that we will use during remote instruction.

-Office 365 ( Microsoft Teams)

-Benchmarkadvance

-Mysteryscience

-brainpop.com

-readworks.com

-Zearn

Attendance-

Attendance will be taken daily every morning during live online community meetings.

Supplies-

Click on the link below for a copy of needed supplies. Keep in mind that while we are learning remotely, the students will only need some of the supplies. ( notebooks, folder, pencils, scissors, glue, crayons/markers) I have also sent you all a modified copy of supplies needed during hybrid/remote learning through Class dojo.

Please use the link below to complete and submit Emergency Cards as soon as possible. Thank you.

Daily Schedule- ** This is a tentative schedule and is likely to change as we figure out what works for us together!

***OUR HYBRID SCHEDULE WILL BEGIN MONDAY, OCTOBER 5TH. Students in Cohort A will attend school on Mondays & Tuesdays. Students in Cohort B will attend on Thursdays & Fridays. Students who are in Cohort D or are at home during their non cohort days will be live during lessons throughout the day. They should be supported by an adult so they know when to meet with us during the day as per the schedule given. Please make sure they are on time to each meeting as I cannot let students into meetings late during a lesson. Thank you for your cooperation. This is our first time teaching this way so I appreciate your support and patience!


Mrs. Gauthier's Daily Hybrid/ Remote Schedule

IMPORTANT TERMINOLOGY:

*REMOTE MEANS STUDENTS AT HOME.

*IN PERSON MEANS STUDENTS AT SCHOOL.

*S STANDS FOR SYNCHRONOUS - Your child will work with me live online while I teach students in person.

*I STANDS FOR INDEPENDENT - Your child will work on tasks with parents at home without my presence on Teams.

8:35 – 9:00 AM - Arrival and Health assessment/Grab and Go breakfast

9:00-9:15 (S) Community Meeting/ BENCHMARK Essential question

9:15-9:30 - (S) - Writing lesson

9:30-9:45 - (I) - Independent writing practice

9:45-10:00 - (S) Phonics/Spelling lesson

10:00-10:15 (I) Phonics/Spelling practice

10:15 -10:30 (I) (Mask Break) - Quiet reading practice (Close Read)

10:30-10:45 - (S) Benchmark Reading

10:45 - 11:00- (S) ELA Skills

11:00-11:15 (I) XtraMath/Math Module Practice

11:15 - 11:45 - (S) Module Learn Lesson

11:45 -11:50 Prepare for lunch

11:55 - 12:55 Lunch and Recess

1-1:30 (S) Special- Mr. Socha

1:30-2:00 (S) Read Aloud/ Community Check In (mask break)

2-2:30 (S) - Science/Social Studies

2:30-2:40 Community Meeting/Remote Dismissal

2:40-2:50 Prepare for In Person Dismissal

2:45 - Walk to Front Yard

2:50 - In Person Dismissal

*EVERY WEDNESDAY STUDENTS WORK REMOTELY WITH THE FOLLOWING SCHEDULE:

8:45-9:35am - (S) Community meeting, ELA Reading and Writing

9:35-10:05 Mr. Socha -Special

10:05-11:05- Math module lesson

11:05-2:50 - Students will work independently from home on assignments and projects.

Our Work:

There is work assigned in the following content areas:

ELA - Reading, Writing, Spelling/phonics

Math - Module 1, Xtramath practice, & ZEARN

Science - Mystery Science (Weekly)

Social Studies - BrainPopjr (Weekly)

Daily Homework:
Read for 20 minutes
Xtra Math/Assigned Succeed pages/ ZEARN
Complete any work that was not finished during the day.
SUMDOG for extra skills review.
Indoor Recess - Please use the GO Noodle app on Clever to do some fun indoor recess activities on days your child cannot go outside to play. It is important to stay active! Help your child find a safe, indoor spot to dance and exercise.
**The schedule is subject to change as we navigate through the day and figure out what works and what doesn't together!
* If your child is sick, please click the link below to complete the digital sick note.