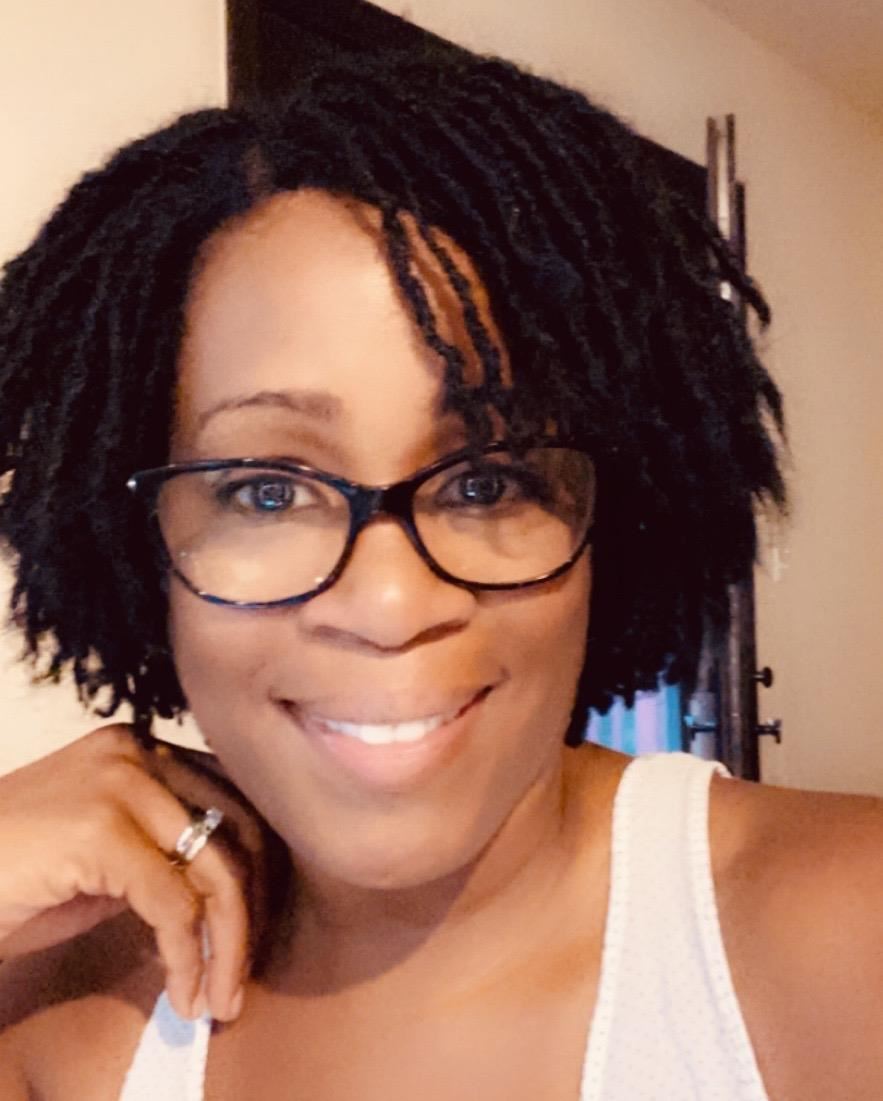 Phone: 914-376-8335
Email:
Degrees and Certifications:
B.A. Elementary Education, Hofstra University M.Ed Early Childhood Education, Teachers College, Columbia University
Mrs.

Rozier

February 21, 2021


Starting on Wednesday, February 24th the schedule for Wednesdays will change. Your child will meet with me in a small group for reading and/or math for 25 minutes. These small groups will give students a chance to improve by focusing on reviewing skills, or moving ahead to learn more.

Right now there are three reading groups: Apples, Oranges, and Cherries. I will let you know your child's Wednesday reading group name and time in a day or two. PLEASE CHECK THE BOTTOM OF MY ASSIGNMENT CHART FOR THE TITLES OF YOUR CHILD'S E-BOOKS TO BE USED FOR SMALL GROUP READING TIME ON WEDNESDAYS. The books can be found on the Benchmark Clever app under Assignments.

On Wednesdays while your child is not in a small group, he/she will work independently on his/her other assignments. We will have a BRIEF community check-in from 8:35-8:40 on Wednesday mornings, and then another community check in from 2:45-3pm. These community meetings will be the only live meetings your child will have with me on Wednesdays.

Please feel free to reach out to me with any questions you might have.

February is Black History Month! We will learn about a few African American leaders, and identify the character traits that helped them succeed. We will learn about Ruby Bridges, Barack Obama, Vice-President Kamala Harris, and Jackie Robinson. We will also listen to Jazz music during class. Jazz music is a music genre that originated in African-American communities. We will also discuss how we are all different, and how we are the same. The purpose of this work is to help students gain awareness about the most important qualities of a person, and to encourage thinking about kindness, respect and peaceful actions.

Current Daily Supplies:

Notebook, pencils, crayons, Benchmark booklet number 6 Tales to Live By, Module 7 for Learn and Succeed and Practice, Grammar, Vocabulary and Spelling packet beginning with page 37, and the Phonics workbook - (also posted on Clever).

Remote learning reminders:

1. Keep quiet your child's work space quiet, and organized.

2. All children should have clothes on- undershirts and underpants are not acceptable.

3. Encourage your child to keep their camera on during the lessons.

4. Photograph your child's writing, math, spelling work and send to me using Class Dojo so that I have actual work to check for a grade.

Mrs. Rozier

Thank you all for your patience, and for doing your best to support your child in his/her learning. Your children are doing a GREAT JOB. I am so thankful that I can still teach children who are eager to learn, even though school is different this year. Thank you for communicating with me so that I can do my best. By working together, one day at a time, we will make it through this challenging school year. WE CAN DO THIS!

ONGOING IMPORTANT ATTENDANCE/CLASS REMINDERS:

1. I AM REQUIRED TO TAKE ATTENDANCE BY 9:30 AM DAILY. If your child shows up online or in person later than 9:30, you risk them being marked absent.

2. Working from home does not mean your child can show up for class anytime. Class usually begins around 9 AM ( depending on how long it takes for us to come into the school building after temperature / Covid form checks). Being on time is an important life lesson for your child.

3. Students who show up for a few minutes each day and then never return, and students who have their camera off and do not respond to me when I call his/her name will not get class credit. This means when it is time for me to do report cards, I cannot give credit for classwork or effort shown. It is in your best interest to help your child follow our schedule as much as possible. If you have a circumstance that does not allow your child to follow our schedule, please let me know so that we have an understanding.

4. Please take clear pictures of the homework your child is doing and send them to me regularly.

5. If your child is attending school in person, I need to have emergency information for them. Please make sure you fill out the digital form if you have not already done so. I have posted this link on Class Dojo. If you need help accessing it, please let me know.

6. If your child is experiencing COVID symptoms, you must TAKE HIM/HER to the doctor. Please use this link to help you follow the correct procedures to keep your child and all of the other students and teachers safe.COVID 19 GUIDELINES FOR PARENTS

7. Please check my assignments page for the weekly classwork and homework. If your child is unable to work online with me on any given day, but is able to complete the day's assignments with you, please let me know so that I can still give him/her credit for the assignments they did.

FYI - Our Hybrid schedule: Cohort A - In person Mondays and Tuesdays. Cohort B - In person Thursdays and Fridays. Parents will need to be available throughout the school day to support your child's work with me. Mostly, your child will need to know how to join a Teams meeting when I send out the call for them to Join. Students will have to join ON TIME. I cannot continuouly teach and let students into meetings. If your child misses a Team meeting, they can still complete the work that is detailed on my Assignment page. All assignments can be found on the Assignments page except the math work. Math work will be updated daily. All current assignments have an asterisk (*) in front of them.

Daily Homework:

1. Read for 20 minutes or more!

2. Xtra Math/Assigned Module pages - photograph and submit

3. Complete any work that was not finished during the day.

4. SUMDOG for extra skills review.

Our CURRENT HYBRID LEARNING 2nd grade schedule for Mondays, Tuesdays, Thursdays, and Fridays is below. I will be teaching students who are in person while I am also teaching students remotely using Microsoft Teams. THE SCHOOL DAY WILL BEGIN AT 9AM TO ACCOMODATE NEW ARRIVIAL PROCEDURES. REMOTE STUDENTS SHOULD PREPARE TO BEGIN OUR DAY AT 9AM. Mask breaks for students in school will be scheduled, and as needed based on the needs of the students.

IMPORTANT TERMINOLOGY:

REMOTE MEANS STUDENTS AT HOME.

IN PERSON MEANS STUDENTS AT SCHOOL.

S STANDS FOR SYNCHRONOUS - Your child will work with me live online while I teach students in person.

I STANDS FOR INDEPENDENT - Your child will work on tasks with parents at home without my presence on Teams.

8:35 - 9 - Arrival and Health assessment/Grab and Go breakfast

9-9:15 (S) Community Meeting/Essential question

9:15-9:30 - (S) - Writing lesson

9:30-9:45 - (I) - Independent writing practice

9:45-10 - (S) Phonics lesson

10-10:15 (I) Phonics practice

10:15 -10:30 (I) Mask Break - Quiet reading practice (Close Read)

10:30-10:45 - (S) Benchmark Reading

10:45 - 11- (S) ELA Skills

11-11:15 (I) XtraMath - Module Practice Math/Homework review

11:15 - 11:45 - (S) Module Learn Lesson

11:45 -11:50 Community meeting. End of Synchronous learning for the day for Remote students.

11:55 - 12:55 Lunch and Recess

The rest of the day remote studens should work on assignments that were not completed during the live school day with Mrs. Rozier. Assignments are posted on Class Dojo and on the Assignment chart on the Teacher page.

1-1:30 Mrs. Cordero Prep (In person students only)

1:30-2 - Read Aloud / DEAR time (Drop Everything And Read)

2-2:40 - Differentiated skills practice for in person students

2:40-2:50 Prepare for In Person Dismissal

2:45 - Walk to Front Yard

2:50 - In Person Dismissal

EVERY WEDNESDAY STUDENTS WORK ASYNCHRONOUSLY WITH THE FOLLOWING SCHEDULE (unless there was a holiday on the previous Monday):

8:35-8:40 - (S) Community CHECK IN - discuss independent work expectations

8:40-2:45 - STUDENTS WILL WORK INDEPENDENTLY ON ASSIGNED TASKS. SMALL GROUPS WORK WILL BE DONE WITH WITH MRS. ROZIER DURING ASSIGNED TIMES.

2:45-3PM - CLASS COMMUNITY MEETING

Our Work:

There is work assigned in the following content areas:

ELA - Reading, Writing, Spelling/phonics, Grammar

Math - Module Work, Zearn math and Xtramath practice

Science - Mystery Science (Weekly)

Social Studies - BrainPopjr (Weekly)

Social Emotional - GoNoodle

Indoor Recess - Please use the GONoodle app on Clever to do some fun indoor recess activities on days your child cannot go outside to play. It is important to stay active! Help your child find a safe, indoor spot to dance and exercise.

Attendance will be taken daily.

If your child will be absent from class because of illness, or for another reason, please fill out this form as an online absence note:

Stay In Touch - You can email me at crozier@yonkerspublicschools.org with questions or concerns. The Class Dojo app will also be used for you to ask me questions about the assignments on this page, and to communicate about personal concerns that you have about your child's learning.

Clever - Your child will use the Clever app to access the different learning programs such as Benchmark, XtraMath, Mystery Science, and BrainPopJr, as well as Microsoft Teams which can be found under Office365. You can access the Clever link here: Clever. Your child can log into Clever using your his or her 6 digit student ID@yonkerspublicschools.org, and their date of birth (Example: 06/27/2020). Please help your child practice doing this.

Epic Books - Your child can explore many books online using Epic through logging onto Clever. There are even audio books so that your child can listen to books as well. This is a great resource that we will be using this year. Use this link: https://www.getepic.com/students Please use this class code ahi0726 and start using Epic, our digital library. Epic library is available from 7am - 4pm.

Please follow the directions on this flier to get two extra hours of reading time for free!
Go to the link-
https://www.getepic.com/connect/ahi0726 and sign up to read after school on Epic!

**More Helpful Links for Distance Learning:Instructional Platforms for Distance Learning

**En Espanol: Academia de tecnología para padres

**This Parent Portal link can help you access your children's attendance records and current grades. If you haven't signed up yet, you still can:
I love teaching, and I love to learn. It has been challenging for me to learn how to do things differently using technology, but I am doing my best, and I hope that you will let me know what is working, and what isn't. Together, we will get through this challenging time, and most importantly, we will continue learning.