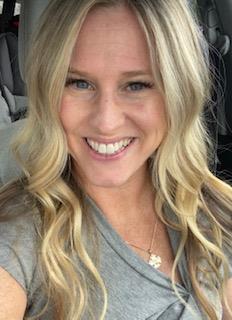 Phone:
Email:
Degrees and Certifications:
Mrs.

Noreen Garvey

Hello Parents!

Welcome to our classroom page for the 2021-2022 school year! I have been a special educator here at Westchester Hills School 29 for 16 years teaching students in Grades 4 and up. I am so excited to have everybody back in school this year! This school year we will be utilizing Microsoft Teams while participating in the event of a classroom/student quarantine for ASYNCHRONOUS learning assignments. There are also resources and assignments available for use and printing on our class page. Please remember to check Epic, Clever or Boom for any online assignments. I will be using ClassDojo and Microsoft Teams to communicate with the class as a whole. Please do not hesitate to reach out to me via email or phone with questions or feedback on any assignments or platforms we are using. As you know, I rely on your support or feedback to assess the effectiveness of assignments and modify if need be! If your child is in need of laminated workstation tasks for reinforcement and practice for homework, please email me and let me know, I will create more and have them available to you within the week to pick up.

This year we will not be using paper communication books, we will be communicating with you via the following:
Microsoft Teams

ClassDojo- you will be sent an invite by email and/or text messaging.

E-mail

Phone

Sealed envelope
Please email me at: ngarvey@yonkerspublicschools.org or ngarvey823@gmail.com
Reach out to me by email if you need to contact me by phone and I will send you my phone number :)
If your child is quarantined for possible exposure at school or home or from being sick with COVID-19, asynchronous work assignments will be given to your child vis Microsoft Teams.

An invite has been sent to your child's email address. Please join our class team in the event that your child is forced to quarantine for any reason.

Please accept the invitation for Class Dojo for important announcements, updates, and information.

In the event of a teacher absence, a subsitute teacher will utilize Microsoft Teams to provide the students with online assignments. A sub folder is also readily available in the classroom with student assignments specifically made for each student based on IEP goals.

Please check out Class Dojo for updates and check your inbox for a Microsoft Teams invite each night!
All Categories
Unassigned
Select Month
January
February
March
April
May
June
July
August
September
October
November
December
Select Year
2022
2023
2024
2025
Filter