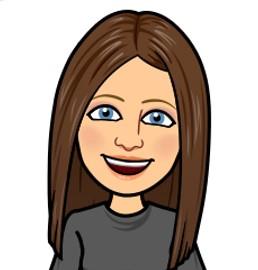 Phone: (914) 376-8623
Email:
Degrees and Certifications:
Mrs.

Umrichin

-Click here to see our weekly schedule: Weekly Schedule

-Click here to fill out the Virtual Emergency Card for each of your children attending Montessori school 31: Virtual Emergency Card

-Please login to the Microsoft Teams meetings every day so you can be counted as present in our attendance.

Welcome to Room 20! Mrs. D. and I are so excited to work with the students to create a beautiful year of community, kindness and achievement. All your assignments and schedules will be posted in Microsoft Teams each day. Scroll down this page for video and written instructions on how to access this wonderful platform!

Mrs. Umrichin is entering her 21st year teaching the primary grades (Grades 1, 2, and 3) at Montessori School 31. She holds a BA from SUNY at Binghamton, an MA in Literacy Instruction from St. Thomas Aquinas College, Teaching Certification for grades PreK through 6 from the State of New York, and AMS Montessori Elementary Certification for ages 6 through 9 from CMTE New York. Mrs. Umrichin was the recipient of the Elementary Teacher of the Year award for the city of Yonkers in 2014.
Daily Schedule of Work: Watch the video to see how to login to Microsoft Teams
How do I find my work for today?

Please visit https://tinyurl.com/cleveryps to login to Clever. Then click on Office 365 and login using your Clever Username and Password again. Then Click Teams in the row if icons near the top of the page. Then click Assignments. You will see all your assignments for the day.

Don't forget to click TURN IN at the top right of your assignment when it is done.

Every link, every assignment, every video and everything you need for your daily work is now in Microsoft Teams!

-------------------------------------------------


¿Cómo encuentro mi trabajo para hoy?

Por favor visita https://tinyurl.com/cleveryps para iniciar sesión en Clever. Luego haga clic en Office 365 e inicie sesión con su nombre de usuario y contraseña Clever nuevamente. Luego haga clic en "Teams" en la fila si hay iconos cerca de la parte superior de la página. Luego haga clic en "Assignments". Verá todas sus tareas para el día.


No olvide hacer clic en "TURN IN" en la parte superior derecha de su tarea cuando se hace.

¡Cada enlace, cada tarea, cada video y todo lo que necesita para su trabajo diario está ahora en Microsoft Teams!
Clever Access for Office 365, Microsoft Teams, Benchmark and BrainPop Jr.

Login using your student ID and @yonkerspublicschools.org with the password Student4. (Use a capital S.)

Use this to get to Office 365, Microsoft Teams, Benchmark and BrainPop Jr.

Zearn Math

Use your code to login and practice your math skills. Zearn follows the Modules.

Khan Academy Mappers

Spend 20 minutes on Khan Academy Mappers each school day.

Kids a-z

Login with the code that was sent home. You can use this as part of your 20 minutes of reading. Email bumrichin@yonkerspublicschools.org if you do not remember your login.

Read for 20 minutes each school day.

Spelling City

Visit this site and study your spelling words by playing spelling games!

Epic! Books

Use code lzv0636 and click on my name to access hundreds of books for free!

Reading Lab Email

Please email Mrs. Amato at aamato@yonkerspublicschools.org with any Reading Lab questions.