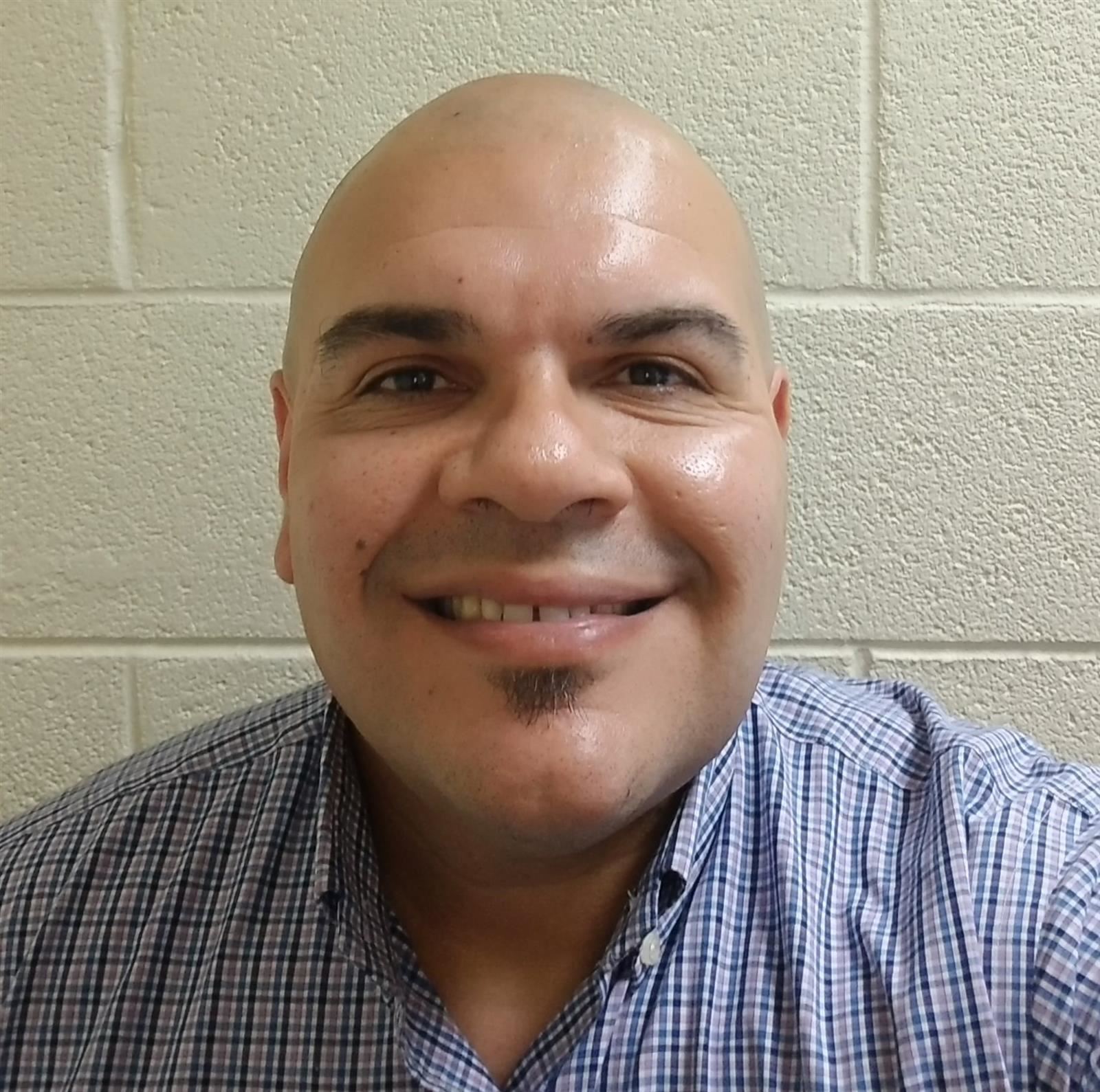 Phone:
Email:
Degrees and Certifications:
Dr.

Edwardo Rodriguez, PhD, LMHC, PCC

Students and Parents, Welcome to my page!

I am a Spanish-Bilingual school counselor at Cesar E. Chavez. School counselors are certified/licensed educators that help to improve student success for ALL students. We do this by working collaboratively with other school staff to develop, manage, and evaluate a comprehensive school counseling program. At Cesar Chavez, we take a student centered and holistic approach to working with our students. Our school believes in diversity, equity, and inclusion along with utilizing restorative practices in helping build a nurturing and supportive learning community.

I have worked in education as a consultant and clinical mental health for over 15 years. My experience in education has ranged from early childhood through college. In my clinical mental health experience, I have worked with children, adolescents, adults, couples, families, and groups. I grew up in New York City and am the child of migrant parents who came to the United States in search of better opportunities. Through my personal and professional experience, I understand the various issues our children face in our society and am committed to supporting each child at Cesar Chavez. As such, every year I look forward to getting to know all the wonderful children at Cesar Chavez and working collaboratively with their families and school staff.

Should you ever need to contact me please email me at erodriguez5@yonkerspublicschools.org or call 914.376.8969 and ask for Dr. Rodriguez.

Estudiantes y Padres, ¡Bienvenidos a mi página!

Soy consejero escolar bilingüe en español en la escuela de Cesar E. Chavez. Los consejeros escolares son educadores certificados/licenciados que ayudan a mejorar el éxito estudiantil para TODOS los estudiantes. Hacemos este trabajando en colaboración con otro personal de la escuela para desarrollar, administrar y evaluar un programa integral de asesoramiento escolar. En Cesar Chavez, adoptamos un enfoque holístico y centrado en el estudiante para trabajar con nuestros estudiantes. Nuestra escuela cree en la diversidad, la equidad y la inclusión junto con la utilización de prácticas restaurativas para ayudar a construir una comunidad de aprendizaje enriquecedora y de apoyo.

He trabajado en educación como consultante y en salud mental por más de 15 años. Mi experiencia en educación ha abarcado desde la primera infancia hasta la universidad. En mi experiencia clínica en salud mental, he trabajado con niños, adolescentes, adultos, parejas, familias y grupos. Me crei en la ciudad de Nueva York y soy hijo de padres inmigrantes que llegaron a los Estados Unidos en busca de mejores oportunidades. A través de mi experiencia personal y profesional, entiendo los diversos problemas que enfrentan nuestros niños en nuestra sociedad y estoy comprometido a apoyar a cada niño en Cesar Chavez. Como tal, espero a seguir conociendo a todos los maravillosos niños de Cesar Chavez y trabajar en colaboración con sus familias y el personal escolar.

Si alguna vez necesita comunicarse conmigo, envíeme un correo electrónico a erodriguez5@yonkerspublicschools.org o llame al 914.376.8969 y pregunte por el Dr. Rodríguez.