Vdjurkinjak-martin@Yonkerspublicschools.org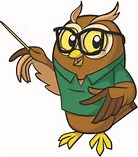 Phone: 914-376-8969
Email:
Degrees and Certifications:
MASTERS IN CHILDHOOD EDUCATION 1- 6 CERTIFICATIONS: Early Childhood Education (BIRTH -2) Students With Disabilities (GRADES 1- 6 )
Mrs.

Vera Djurkinjak Martin

Welcome to Mrs. Martin's teacher page! I hope you all are safe and healthy. We are very excited to start the 2020 -2021 academic school year. It has been challenging in the spring however, I know we will start the year off strong while learning about many things for example, place values and various reading skills. If you should have any questions please do not hesitate to contact me. All supply lists are on the Cesar Chavez Website. In addition, we will use Microsoft teams for lessons. Your child must go to the Cesar Chavez website click on Office and go to programs, they will find teams there. The user id is the six digit id number @yonkerspublicschools.org and the password is their birthday for example 12232010. Looking forward to a successful school year!