Welcome to Mrs. Collazo's P.E. Class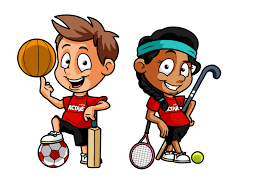 Phone:
Email:
Degrees and Certifications:
Mrs.

Collazo

March 28, 2020 - I added some new fun activities to get you guys up and moving everyday. Check them out on the pages to the left. Try each one and get movin'

**Your goal should be to get 30-60 minutes of exercise each day**

Cesar E. Chavez

Physical Education

Hello Everyone! I hope that everyone is able to stay healthy and active during this difficult time. Here are some warm ups and activities that everyone can do at home. Enjoy them alone, or with a family memeber. I will be posting new activities ideas and videos as days go on. I encourage you to make a daily log of your activities and movement. I will be available Monday-Friday 9:00-12:30 via e-mail. vsher-collazo@yonkerspublicschools.org If anyone has any questions please don't hesitate to send a message. We will get through this together. Stay healthy!

Students will do the daily warm ups that we do everyday in class. The warm ups are as follows:

Warm ups/ stretching- to help increase flexibility…. push yourself as far as you can.
10 Jumping jacks

10 shoulder shrugs

10 arm circles forward

Take 2 quiet deep breaths in and out, relax your body

10 arm circles backwards

While sitting, 10 sit and reach toe touches

Sit like letter v right hand left foot

switch 10 on each side, left hand right foot

Butterfly sit for 10 second count

Instead of running, run in place for 60 seconds.
Cardio: invisible jump roping 5 times for 60 seconds each
Muscular Endurance:
Plank 3 time hold for 10 seconds

Crunches 10 count 3 times

Push ups 10 count 3 times

Squats 10 count 3 times

In place lunges 10 count 3 times
Some ideas to do with an adult, time allows: If the weather is nice, go outside and play, go for a hike, bike ride, go for a jog, run at the track, dance, go to the park, roller blade, jump rope, hop scotch etc.
Online resources for further movement:
gonoodle.com
Sworkit.com
Openphysed.com
Fitnessblender.com