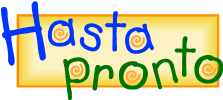 Phone:
Email:
Degrees and Certifications:
Ms.

Karla Ochoa

Hi! Welcome to my page! I teach Spanish to 7th, 9th and 10th Graders and among them. one class of Native Speakers which has a combined group of 9th and 10th graders! You are more than welcome to email me at kochoa@yonkerspublicschools.org

Most of the assignments are posted in Schoology, which is the platform we are using to communicate and post assignments. We also will be working on two other websites such as Quizlet and StudySpanish.com which are interactive websites to complete homework assignments!

¡Hola! ¡Bienvenidos a mi página! Yo doy clases a estudiantes del septimo, noveno y decimo grado y entre ellos una clase de estudiantes nativos de la Lengua en la cual estan combinadas una clase de noveno y una clase de estudiantes del decimo grado. La mayoría de mis tareas son anunciadas en la plataforma Schoology que es la que estamos utilizando para comunicarnos y anunciar tareas y proyectos de clase. ¡También trabajaremos en otras páginas de internet como lo es Quizlet y StudySpanish.com para completar tareas que son interactivas!
All Categories
Unassigned
Select Month
January
February
March
April
May
June
July
August
September
October
November
December
Select Year
2022
2023
2024
2025
Filter
Phone:
Email:
Degrees and Certifications: