Welcome to Italian Class!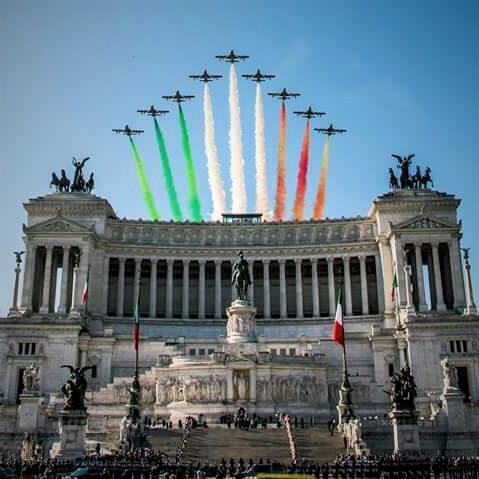 Phone:
Email:
Degrees and Certifications:
Ms.

La Bianco

WELCOME TO MY CLASS PAGE!

This year, I will be teaching Italain to all 3 8th grade homerooms, and one section of 7th grade Social Studies.

ITALIAN

Benvenuti! Welcome!

Over the course of the year, we will learn how to read, write, listen to, and speak in Italian.

We will discover topics such as, greetings, describing ourselves, numbers, family, and more.

In addition to reading, writing, and speaking activities with classmates, we participate in a variety of online activities, such as:

Languages Online Italian - Interactive Activities

--------------

Just wanted to share some amazing student work from last year.

As an extra credit assignment, some of my brave students added videos onto a Flip Grid assignment in which they spoke about their favorite foods. Take a took at their amazing work. As first year learners, the content in the videos are not perfect, but as the Hockey great Wayne Gretzky said, "You miss 100% of the shots you don't take."

Click here to view 7th and 8th Grade FlipGrid Food Videos!

-------------------------------------

SOCIAL STUDIES

This year we will begin with reviewing basic concepts of History, such as the Five Themes of Geography, maps, and landforms, and move on to studying past civilizations: the First Americans, South/Central American civilizations, and Native Americans.

By the end of the year, we will discuss American History up to and including the Civil War.

The Social Studies textbook will be available ONLINE.

Click the link below to log in and access the Social Studies Textbook online:

US History: American Stories, Beginnings to 1877

--------------------

A note regarding the COVID-19 school closure and Hybrid/Remote Learning:

As we go through this difficult time and are still in the Remote Learning phase, keep a few things in mind:
Be patient with yourself. Feeling accomplished doesn't always mean getting everything done in one day.

Take a break from the computer/mobile device and do something you love that doesn't involve a lot of technology. Take a walk outside (if you can), draw, bake or cook, exercise in your room, listen to music, play a board game with siblings/family members, learn how to do something new!... being physically distant and disconnected from others doesn't mean disconnecting from doing things that make you happy.

Make a work schedule, and try your best to stick to it for completing homework. Follow your class schedule to meet virtually or turn in assignments by a particular date or time, and be sure you keep track of that information. We all have different learning styles and preferences.

Be positive and try not to stress yourself out. We all feel a little overwhelmed by our new "normal". Teachers are trying to adapt to new expectations and remote teaching strategies, too. We're all learning something new from this challenging experience.
New work is posted daily on Microsoft Teams, so be sure to sign in to attend daily classes. All teachers are using Microsoft Teams to hold classes, post messages and reminders, share links to assignments on different sites, and other notifications. Be sure you knwo how to log in and nagivate this platform.
As always, please feel free to reach out if you have any questions, or need help accessing any resources.
vlabianco1@yonkerspublicschools.org
-----------
UN PO' SU DI ME!
A LITTLE ABOUT ME!
I am a lifelong Yonkers resident and graduated from the Yonkers Public School District. Afterwards, I attended Iona College, CUNY Queens and Hunter College, as well as visited and studied abroad for a semester in Rome, Italy. On the rare occasion that I have free time, I enjoy listening to music, watching movies, and attending Broadway musicals, and spending time with friends and family.
I also like to play and watch sports, especially the Yankees, Rangers ( Hockey ) and the NYC Football Club ( Soccer ).
Ciao!