Ms. Costello's 5th Grade Class
School 5

Dress as your Favorite Book Character Day

Welcome to Ms. Costello's 5th Grade Class

2022 - 2023

This will be an amazing year!

5C and 5H Supplies for 2022-2023

6 - black/white marble notebooks

6 - two pocket folders

12 - sharpened pencils

1 - pencil sharpeners

1 - elmers glue

1 - glue stick

1 - box of Crayola Crayons

1 - box of magic markers

1 - box of colored pencils

1 - pair of scissors

1 - box of tissues (to be replaced throughout the year when needed)

1 - paper towel (to be replaced when needed as well)

1 - box of wipes

2 - red pens, 2 - blue pens, 2 - black pens

*** Cheap head phones that will be left in school *** if possible compatible with Chromebooks.

Please label all supplies with both first and last name.

Great Work!

We are in the home stretch of 5th

grade. Please keep up the good work!

We are almost there....

********************************

Congratulations to

Charlie Quito

Our Siragusa Citizenship

Award Winner

Good Luck to our class

representative going to

the: Yonkers Public

Schools Annual

5th Grade Spelling Bee:

Marco Mejia

***********************

Welcome Spring!

March is Women's History Month

January 27, 2022

Class Updates:

Our class is working on research projects and reports for Black History Month. Students have been gathering information from various sources to write their biographies.

We are working on Unit 4 in Benchmark (Reading). In Math, we are working with decimals.

Keep warm and continue to work hard!

January 3, 2022

Good morning students. Please work on the TEAMS assignments posted before vacation. There will be no live meetings with me today.

Any quarantined students please check TEAMS for messages. You have new assignments in Common Lit, Achieve 3000, Iready and Nearpod - please complete your work - This is NOT to be done in one day!

Stay Well and Have a restful winter break!

Our class is currently reading : Esperanza Rising by Pam Munoz Ryan

Please Check the "Photos" Tab for more Science Experiment Photos.

Ms. Costello's Class used the Scientific Method to conduct an experiment. Students dissolved candy corn in a variety of liquids. Students created hypotheses and conducted an experiment to test their thinking. Students collaborated, measured, reasoned and observed.

Welcome to the 2021-2022 School Year!

Please read my welcome letter:

Please view my Back to School Night Power Point Presentation for information about our class.
All Categories
Unassigned
Select Month
January
February
March
April
May
June
July
August
September
October
November
December
Select Year
2022
2023
2024
2025
Filter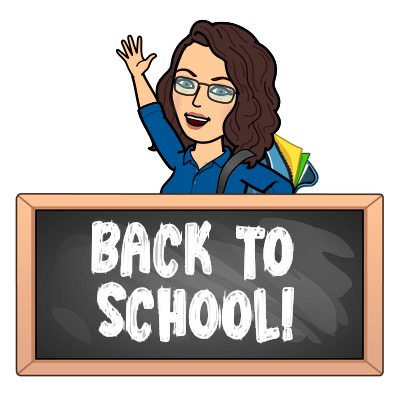 Phone: 914-376-8320
Email:
Degrees and Certifications:
Ms.

Costello

Welcome to my class, I am so glad you are here. My goal is to help your child learn and grow in 5th grade. I have been teaching in School Five for over 20 years and I have taught many different grade levels. I personally enjoy teaching the upper grades most of all. I enjoy cooking and reading and I love to travel. I hope to learn more about your children as the school year goes by. Feel free to reach out with any concerns you may have so that we can work together to address any issues.