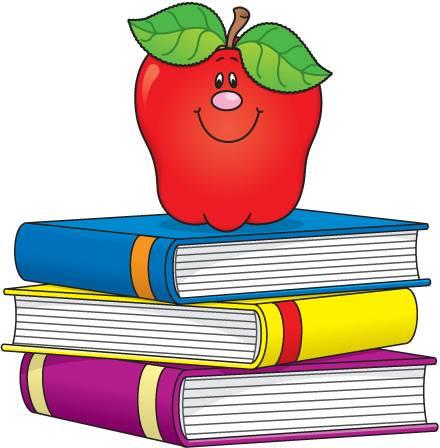 Phone: 9143768159
Email:
Degrees and Certifications:
Ms.

Maria Virga

June 1, 2020

Dear Parents and Children,

Welcome to June. Can you believe it? It's hard to imagine that when we all met in September our lives would be so different come June. But here we are and it's not all that bad. Your children are just where we thought they would be, safe and sound, taller, heavier, more verbal, smarter and READERS!

I am finished with sight words each week and will only be assigning a poem or literacy assignment each day on the calendar along with the math videos and an exit ticket for most days. Please continue with Kids a-z. I think our subscription runs out at the end of June so let's take advantage of it until then.

School ends a little sooner. On or around June 18th. Yay! You have all done a great job with the work. Please be assured that all your efforts will pay off in September when your child begins the curriculum in first grade. They will be prepared because they kept reading and kept advancing in math. All because of your good parenting. Thank you!!!!

Have a good week.

MV

1 de junio de 2020

Estimados padres e hijos,

Bienvenido a junio. ¿Puedes creerlo? Es difícil imaginar que cuando nos conociéramos en septiembre nuestras vidas serían tan diferentes en junio. Pero aquí estamos y no está tan mal. ¡Sus hijos están justo donde pensamos que estarían, sanos y salvos, más altos, más pesados, más verbales, más inteligentes y LECTORES!

Terminé con palabras comunes cada semana y solo asignaré un poema o una tarea de alfabetización cada día en el calendario junto con los videos de matemáticas y un boleto de salida para la mayoría de los días. Continúa con Kids a-z. Creo que nuestra suscripción se agota a fines de junio, así que aprovechemos hasta entonces.

La escuela termina un poco antes. Alrededor del 18 de junio. ¡Hurra! Todos ustedes han hecho un gran trabajo con el trabajo. Tenga la seguridad de que todos sus esfuerzos darán sus frutos en septiembre cuando su hijo comience el currículo en primer grado. Estarán preparados porque siguieron leyendo y avanzando en matemáticas. Todo por tu buena paternidad. ¡¡¡¡Gracias!!!!

Ten una buena semana.

MV

May 11, 2020

Hello Parents and Children,

I hope you are all healthy and doing your best during this pandemic.

I want to point out that sight words this week are the days of the week. Spelling them is not necessary but a great challenge if your child is up for it.

Many of the children are on the Clever page. I am grateful for that but please be sure your child clicks on my homepage when they are on Clever. Simply clicking on the icons on the district page is not in their best interest. Our page is created to cover the Kindergarten curriculum. Clever is an extension of our topics, it needs to be used that way. You will notice that this week there are activities that are reflective of the days of the week, last week's was for Mother's Day.

Also, when your child is on Kids a-z I see everything they do. Everyone needs to listen to the story, read the story, then take the quiz. I cannot advance reading levels if they do not do all 3 requirements and do them well. Also, there is an option for them to read and be recorded so that I can play that back and hear them. I would love to hear them reading!!!!

Thank you for all you are doing to make Distance Learning a success for your child. When you get frustrated (as we all do), remember this is giving them their best shot at starting off first grade ready to hit the road running. smile

Have a great week,

MV

11 de mayo de 2020

Hola padres e hijos

Espero que estén sanos y que den lo mejor durante esta pandemia.

Quiero señalar que las palabras de esta semana son los días de la semana. No es necesario deletrearlos, pero es un gran desafío si su hijo está preparado para ello.

Muchos de los niños están en la página inteligente. Estoy agradecido por eso, pero asegúrese de que su hijo haga clic en mi página de inicio cuando esté en Clever. Simplemente hacer clic en los iconos en la página del distrito no es lo mejor para ellos. Nuestra página está creada para cubrir el plan de estudios de Kindergarten. Clever es una extensión de nuestros temas, debe usarse de esa manera. Notarán que esta semana hay actividades que reflejan los días de la semana, la semana pasada fue para el Día de la Madre.

Además, cuando su hijo está en Kids a-z, veo todo lo que hacen. Todos necesitan escuchar la historia, leer la historia y luego responder el cuestionario. No puedo avanzar en los niveles de lectura si no cumplen los 3 requisitos y los cumplen bien. Además, hay una opción para que lean y se graben, de modo que pueda reproducirlos y escucharlos. ¡Me encantaría escucharlos leer!

Gracias por todo lo que está haciendo para que el aprendizaje a distancia sea un éxito para su hijo. Cuando se sienta frustrado (como todos lo hacemos), recuerde que esto les está dando la mejor oportunidad de comenzar el primer grado listos para salir a la carretera. sonrisa

Que tengas una buena semana,

MV

May 4, 2020

Hello Students and Parents,

You will notice this week is dedicated to all our fantastic Mom's. The vocabulary, the poems, and the Clever page all have lessons based on the most wonderful woman in your house, the lady you call Mom. A special thank you to all the moms who keep this Distance Learning going. Who still work, cook and clean depsite this pandemic. You are wonderful. I appreciate you all that you do for your children.

I hope you all have a wonderful Mother's Day week that leads up to your special day.

You deserve it.

Ms. Virga

4 de mayo de 2020

Hola estudiantes y padres,

Notarás que esta semana está dedicada a todas nuestras fantásticas mamás. El vocabulario, los poemas y la página Clever tienen lecciones basadas en la mujer más maravillosa de tu casa, la señora a la que llamas mamá. Un agradecimiento especial a todas las mamás que mantienen este aprendizaje a distancia. Quien todavía trabaja, cocina y limpia el depsite de esta pandemia. Eres maravilloso. Le agradezco todo lo que hace por sus hijos.

Espero que todos tengan una maravillosa semana del Día de la Madre que les lleve a su día especial.

Te lo mereces.

Ms. Virga

April 23, 2020

Please be sure to check Mrs. Casella's page (art), Coach Marinich's page (gym), Mr. Agosto (music) and Mrs. Taylor-Wernham's (library) page for assignments. They may be asking for work that is required for your report card.

MV

April 22, 2020

Try the new i-Ready website on Clever for math problems. Let me know what you think.

MV
23 de abril de 2020

Asegúrese de revisar la página de la Sra. Casella (arte), Sr. Agosto (music) la página del entrenador Marinich (gimnasio) y la página de la Sra. Taylor-Wernham (biblioteca) para las tareas. Es posible que soliciten el trabajo que se requiere para su boleta de calificaciones.

MV

22 de abril de 2020

Pruebe el nuevo sitio web i-Ready en Clever para problemas matemáticos. Déjame saber lo que piensas.

MV
April 20, 2020
Dear Parents and Children,
Welcome to week 6 of Distance Learning. I have been so proud of all the hard work you are doing. I smile when I see the pictures you send me of your work. I know you work very hard on these assignments. I keep track of your assigments.
This week we celebrate Earth Day so our calendar reading assigments are Earth Day poems. If we were in school we would be out looking at our school grounds and planting seeds. Since we are not in school I want you to do your best to pretend we are and brainstorm with your parents ways to help our Earth. I would bet your family already does many things to help the Earth. Do you share ourgrown clothes with family members so they don't get thrown away? Do you reuse containers (like in our classroom we reuse my frosting containers for crayon holders)? Do you put glass or paper into recycling containers? I am sure you hear your parents say "Don't waste." They are smart.
You have a new batch of high frequency words to memorize, math videos to watch and plenty of work in the www.kidsa-z.com page. You should also check your assignment page if that is not enough work for you. :)
Let's make the most of this situation and reach our goal.....to be independent readers and writers.
Have a great week.
Miss you a bunch,
MV
20 de abril de 2020
Estimados padres e hijos,
Bienvenido a la semana 6 de aprendizaje a distancia. He estado muy orgulloso de todo el trabajo duro que estás haciendo. Sonrío cuando veo las fotos que me envías de tu trabajo. Sé que trabajas muy duro en estas tareas. Llevo un registro de tus misiones.
Esta semana celebramos el Día de la Tierra, por lo que nuestras asignaciones de lectura del calendario son poemas del Día de la Tierra. Si estuviéramos en la escuela estaríamos mirando los terrenos de nuestra escuela y plantando semillas. Ya que no estamos en la escuela, quiero que hagas lo mejor que puedas para fingir que estamos y hacer una lluvia de ideas con tus padres para ayudar a nuestra tierra. Apuesto a que tu familia ya hace muchas cosas para ayudar a la Tierra. ¿Compartes nuestra ropa con los miembros de la familia para que no se la tiren? ¿Reutiliza contenedores (como en nuestro salón de clases reutilizamos mis contenedores de glaseado para los crayones)? ¿Pones vidrio o papel en contenedores de reciclaje? Estoy seguro de que escuchas a tus padres decir "No desperdicies". Son inteligentes.
Tiene un nuevo lote de palabras de alta frecuencia para memorizar, videos matemáticos para ver y mucho trabajo en la página www.kidsa-z.com. También debe consultar su página de asignación si eso no es suficiente trabajo para usted. :)
Aprovechemos al máximo esta situación y alcancemos nuestro objetivo ..... ser lectores y escritores independientes.
Que tengas una buena semana.
Te extraño mucho
MV
April 13, 2020
Dear Parents and Children,
Welcome to our class homepage. It is here that I have work for you to do every day. Each day I post 3 actiivities on the calendar page to move us along in our ELA and Math studies.
I continuously work on these pages to keep us aligned with the kindergarten curriculum. I ask you to also refer to your reading group pages on the left side of this page (in the red box) and to the assignments page for additional activities. Don't forget to visit the Clever Portal which has enrichment activities to go along with Social Studies and Science.
I miss being in the classroom with you every day but I am doing my best to get us to our goal in Kindergarten.......what we've been talking about all year....to be independent readers!!
For those of you who are reading independently, you are not done, now you have to have a good understanding of what you are reading.
Please keep emailing me the pictures of your completed work. They are saved in a special file. If you have any questions you can email me at any time. I check my email often.
mvirga@yonkerspublicschools.org
Please stay in and stay healthy,
Ms. Virga
Estimados padres e hijos,
Bienvenido a nuestra página de inicio de clase. Es aquí donde tengo trabajo para que hagas todos los días. Cada día publico 3 actividades en la página del calendario para avanzar en nuestros estudios de ELA y Matemáticas.
Continuamente trabajo en estas páginas para mantenernos alineados con el plan de estudios de kindergarten. Le pido que también consulte las páginas de su grupo de lectura en el lado izquierdo de esta página (en el cuadro rojo) y la página de tareas para actividades adicionales. No se olvide de visitar el Portal inteligente, que tiene actividades de enriquecimiento para acompañar los estudios sociales y las ciencias.
Echo de menos estar en el salón de clase con ustedes todos los días, pero estoy haciendo todo lo posible para lograr nuestro objetivo en el jardín de infantes ... de lo que hemos estado hablando todo el año ... ¡para ser lectores independientes!
Para aquellos de ustedes que leen de forma independiente, no han terminado, ahora tienen que tener una buena comprensión de lo que están leyendo.
Por favor, sigue enviándome un correo electrónico con las fotos de tu trabajo completado. Se guardan en un archivo especial. Si tiene alguna pregunta, puede enviarme un correo electrónico en cualquier momento. Reviso mi correo electrónico a menudo.
mvirga@yonkerspublicschools.org
Por favor, quédese y manténgase saludable,
Ms. Virga