Cesar E. Chavez Title I Reading (Grades 1-4)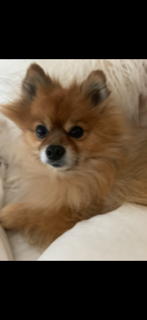 Phone: (914) 376-8969
Email:
Degrees and Certifications:
Iona College Bachelor Of Science, Magna Cum Laude Lehman College Master of Science in Education in Reading NYS Permanent Teacher Certification: Elementary Teacher Pre-K-6 Reading Teacher Pre-K-12
Mrs.

Linda Yarrobino-LaPorta

Welcome to my page!

Dear Students and Families,

I hope everyone is staying safe and healthy during this difficult time. I will be available for any questions and/or assistance Monday-Friday from 10am-1:30pm. Please feel free to e-mail me at lyarrobino-laporta@yonkerspublicschools.org. Hope to see you all soon. Stay well and remember to please read each night!

Wishing you all a healthy, happy summer!!! Please check out my Summer Tab, for links to programs and activities to keep you reading throughout the summer!

The link to register to READsquared through the Yonkers Public Library can also be found below:

This year our K- 12 Summer Reading Program is a new online summer reading program called READsquared. The program makes available grade-leveled eBooks from the Yonkers Public Library. Students can create & email summer reading book lists to their teachers from this program. Grade level, summer reading assignments are called "Missions" and are available online in the program. To access the program you will need a Yonkers Public Library card and create an account

Here is the link to obtain your Yonkers Public Library card: https://www.ypl.org/services/librarycard/

Here is the link to register for READsquared: http://yplny02.readsquared.com

You can also download the free app on your phone.

Additional resource flyers and instructional videos will be available on our website and the Yonkers Public Library website.

Our traditional print Summer Reading Program can also be used this year for those who prefer print. Yonkers Public Library will be starting a curbside pick-up program at all branches beginning June 15th.

***Father's Day is Sunday, June 21, 2020. Please choose from the list below for some optional projects and activities you can work on this week to honor your father or the father figure in your life.***
1. Father's Little Helper
For a Father's Day gift, you're debating between giving your dad a robot that does outside chores or one that fixes broken things around the house. Which one do you think he'd rather have? Describe five chores this new robot will perform.
2. That's My Dad!
Make a greeting card listing 10 reasons your dad is the greatest father in the world. Illustrate your creation with photos, clipart, or drawings. Seal it in an envelope and present it to him on Father's Day.
3. Dad's Dream Day
If you could surprise your dad with a special day, what would the two of you do together? Would you go fishing, hiking, or sky diving? Visit an amusement park or air museum? Race go-karts, play miniature golf, or try bungee jumping? Read and watch movies together? Think of something he would really love to do, and describe your ideal day. Don't forget to include the pizza, burgers, or ice cream!
4. Best Man
Using a blank sheet of paper and colored pencils or markers, design an award to give your dad for Father's Day. Include a motto or slogan such as: Superhero to one wife and four kids since 1998 or Best Pancake Maker and Paper Airplane Flyer. For added fun, fill in and print an "official" certificate for free from 123Certificates.com.
Be sure to e-mail me photos of your completed projects and activities!
Flag Day is on Sunday, June 14, 2020! This annual holiday celebrates the history and symbolism of the American flag. Flag Day is a celebration of the American flag that occurs each year on the anniversary of the flag's official adoption, June 14.
Please click on the links below to find out more about Flag Day and to complete an optional activity in celebration of this day:
Don't forget to e-mail me photos of your completed projects and activities!
About Flag Day
What is the background of Flag Day? When did it start? Why is it celebrated?

Flag Day - History of U.S. Flag Coloring Pages
Follow the history of the U.S. flag. What did the first flag look like? How has it changed over the years? What states were represented by each star?
.
Flag Day - Printables and Worksheets
Worksheets and printables include word jumbles, word search puzzles and placing vocabulary words in alphabetical order. Vocabulary word magnets are manipulative as well as printable! Topics are general vocabulary terms, names of historical American flags and symbols of the U.S.

***The Foundation for the Yonkers Public Library is hosting a virtual Author Visit with Julia Alvarez for the Yonkers Public Schools Community. Ms. Alvarez is a renowned author of children's, young adult, and adult literature. The event will take place Wednesday, June 10 12–1 pm at ypl.org/alvarez Ms. Alvarez will answer questions at the end of her talk. Submit your questions to Gina Bell at gbell@yonkerspublicschools.org for a chance to have them answered live! Additional information about Ms. Alvarez can be found at teachingbooks.com (located on the Clever site) and at the author's website below: https://www.juliaalvarez.com/about. The program will include an address by Dr. Quezada, a talk by the author about her work and life, and a question and answer session. ***
CONGRATULATIONS to all the Title I Reading Distance Learning recipients!!!!! Keep up the good work! The list of names can be found under the Awards Tab.
***Please see the Memorial Day Tab for some optional projects and activities you can work on this week for Memorial Day. Be sure to e-mail me photos of your completed projects and activities! Have fun, and wishing you all a safe and healthy upcoming Memorial Day weekend!***
***The Digital Library is now open, click on the GREAT Sites to Listen to Stories/Digital Library and GREAT Online Books Read by Famous People Tabs to find books on your reading level. There is an entire selection of online books that you may listen to or read on your own!***
***Check out my Photos Tab to see how I have been spending some of my time during the quarantine. I am doing things that I love, I hope you are too! Feel free to send me an e-mail with an attached photo or illustration. An included written description would be fanatstic as well! I hope you are getting plenty of fresh air and exercise.***
**Please check the Assignments tab for Reading Passages and Questions to be completed on https://www.readworks.org by each of my Title I Reading groups. They are composed of both Literary and Non-fiction texts with corresponding Multiple Choice type questions as well as some Short Response questions. There is an audio component I made available for each passage to assist any students who may need it and to also help improve overall fluency.**
**Also, under the Assignments tab, for Grades 3 and 4 only, are the directions and link for Reading Constellations, this is a free reading program. It can be accessed through Clever (Rally Education). When you log-in it will be through the Rally app. The program is adaptive and will give each student a diagnostic assessment as soon as they register. The program then places them in their grade level work. **
Please be aware that you can also go into Rally through the link provided below. You do not have to use Clever.
www.rallyeducationonline.com/rso?YONKERS
Please check out my Books tab, I created intercative audio recordings on the Record it! App, as well as suggested activities students can work on at home for the following books:
Alexander and the Terrible, Horrible, No Good, Very Bad Day by Judith Viorst (Grades 2-4)
Curious George Visits the Library by Margaret & H.A. Rey's (Grades 1&2)
I hope students enjoy listening to these stories and hearing a familiar voice :)
***To all my Cesar Chavez Parents:
Please check out my
Just for Parents Tab (English & Spanish),
there is a wealth of information on how to help your child at home. Also
, click on the Finding "Just the Right Books" for your Child Tab to help you select the appropriate book with your child.*** Hope this is helpful, be well and stay safe.
"There is more treasure in books than in all the Pirate's loot on Treasure Island"- Walt Disney