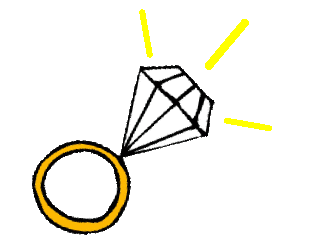 Phone:
Email:
Degrees and Certifications:
Ms.

A. Acevedo

Middle School Teacher

Office Hours/Horas disponible: Mon. through Thurs. 9-1:30 p.m./ Lunes a Jueves de 9 a 1:30 p.m.

Posted June 5, 2020:

June 8 - final projects due This means

ALL

work.

June 18-last day of school

For 8th Graders:

June 19-moving up ceremony 8:30 begin entering the zoom at 8:20.

NO WORK WILL BE ACCEPTED AFTER MONDAY JUNE 8th, 2020

Ningun trabajo escolar será aceptado después del 8 de junio del 2020.

Posted June 1, 2020 8th Grade "Mi Profesión-El o La ____________ and BibliografÍa para Mi Profesión-El o La ____________ are way past due. If these are not submitted, you will NOT pass the 4th Quarter. Period.

POSTED 5/19/2020

To ALL Students, 7th and 8th, if the little work that I have required of you has not been submitted, your grade of an "I" cannot be changed to a "P". All grade changes must be complete by teachers no later than May 29, 2020.

UPDATE 5/8/2020: Reminder to 8th Grade: Your FIRST Draft of your project/essay of "Mi Profesión-El/La ________" was due FRIDAY, May 1, 2020.

Octavo Grado: Su primera entrega del ensayo lo tuvieron que entregar el VIERNES , 1 de MAYO, 2020.

From this page, Please go onto Assignments and read the Directions/De esta página, Favor de ir bajo "Assignments" y lean las instrucciones para su nivel/su proyecto.

If we have nothing for you, there isn't much we can do for your grade. You must be more responsible. We are all doing our best. Read directions and follow through. Thank you!

Fourth Quarter: START: 4/20/2020

8th Grade: There are still students who have NOT submitted their choice(s) for the project. This was due APRIL 9, 2020. I extended it until 4/17/2020. which was last FRIDAY. The core of the project is listed under assignments. Questions are there to guide you and what you need to research. Good luck. Due date for FIRST draft in SPANISH is FRIDAY, MAY 1. 2020 Please! FOLLOW THE DIRECTIONS PROVIDED! They are there to guide/help. MANY are submitting one paragraph, which is NOT what is asked.

AS OF 4/30: 7th Grade: There are 15 of you that have not handed in your MENU project. IT WAS DUE FRIDAY, APRIL 17. 2020. YOU HAD 3 WEEKS. Administration has an updated list of who has not made an attempt to communicate or submit any work.

TO ALL: Thank you to all that send in work, attempt corrections, resubmit, and are making an effort. Stay healthy!

As of 5/19/2020

7-4 Let me make it clear that, I am STILL waiting on 7 students to submit the "El Menú" project. That is why the directions/required components are still posted for you under Directions, 7th Grade. If you received an "I" for the 3rd quarter, this project grade will help change that.