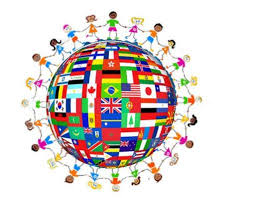 ENL, English as a New Language
Phone: (914) 376-8435
Email:
Degrees and Certifications:
Master of Arts in TESOL Bachelor of Arts in Spanish and Secondary Education
Mrs.

J. Ismail

Memorial Day activities are here! Please look on the blue rectangle to the left, and select Assignments.

Welcome English Language Learners,

We are beginning a new chapter in our lives: electronic learning. I think that we are going to learn a lot and have a great deal of fun.

For your ENL assignments, please refer to your classroom teacher's page and follow your assignments. I will continue to support your classroom teacher in ELA.

You may e-mail me with questions so that I can help you with your work assignments.

Also, use the websites in Clever to practice reading and math.

If you do not have a card fom the Yonkers Public Library card, please download the app SimpleE. You will have the opportunity to register for one.

Remember: If you can read, you will never be bored.

Keep safe and have fun!

Bienvenidos estudiantes de ingles como nuevo idioma (ENL),

Estamos empezando un nuevo capitulo en nuestras vidas: el aprendizaje electronico. Yo creo que aprenderemos y nos divertiremos mucho.

Las maestras de ENL de la Escuela 21 trabajamos juntas con las maestras/os de los estudiantes de ENL. Les pedimos al los estudiantes que vayan a la pagina de su maestra/o, y sigan las tareas (assignments). Nosotras continuaremos ayudando con Artes del Lenguaje en Ingles (ELA). Si necesitan ayuda, por favor mandenos un correo electronico.

Si no tiene una tarjeta de las Bibliotecas Publicas de Yonkers, por favor descargue la applicacion SimpleE. Recibira una tarjeta gratuita.

Recuerde: Si puede leer, nunca estara aburrido.

Quedense seguro, y diviertense!

E-mail (correo-electronico): jismail@yonkerspublicschools.org

I will be available Monday - Friday from 9:00am to 12:30pm.

Estare disponible lunes a viernes desde las 9:00am hasta las 12:30pm.