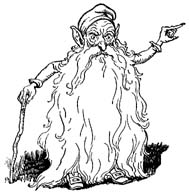 I will be taking attendance each day for each class on the district's POWERSCHOOL website. If a student is late, I will try to update it in real time, but during a lesson it can be distracting to the whole class (and myself!), so e-mail me or chat to me on TEAMS if you are concerned that I missed marking you present.

Please be aware, if you miss more than 1/2 of the class you are still responsible for any work we did. We can try to catch up on FLEX Wednesdays, but DON'T MAKE IT A HABIT!
All Categories
Unassigned
Select Month
January
February
March
April
May
June
July
August
September
October
November
December
Select Year
2019
2020
2021
2022
Filter
While learning from home, we need to stay engaged in order to complete our school year successfully.
Being ENGAGED means that we are logging in to our class on time and ready to get to work! This is a new system for all of us, so there will be some issues. You or I may have a problem logging on, or getting to the right place on time. We need to learn how to work with the new system!

That means me too! If you're having problems, e-mail me (rkauffman1@yonkerspublicschools.org) and let me know - I'll try to help or find you help!


When I give assignments on CLEVER apps, get them done on time as best you can! If they're too hard or too easy, I can make adjustments in most cases. COMMUNICATE! Let me know!
Let's set some early expectations.

1. This is ENGLISH class. All responses to "Short Answer" questions should be a small paragraph. Think of it like a HAMBURGER, with a top, meaty middle, and a bottom.

A) First, TURN THE QUESTION AROUND (TTQA) AND MAKE IT A STATEMENT - This will be your TOPIC SENTENCE.

1) We do this because we want the reader to understand what we're talking about - MAKE BELIEVE they did not see the question and have to RELY on you for the ideas you're writing about!

for example, if the question is: What is your favorite color? You write: My favorite color is _________. What is your favorite sport? You begin: My favorite sport is _____.

B) Then you add SUPPORTING SENTENCES. These sentences explain why your topic sentence is true, based on EVIDENCE found in the reading.

1) If you don't support your Topic sentence, then it cannot be believed. We all want to be believed for what we think, RIGHT?

Here, you would explain WHY your favorite color is ______, or WHY your favorite sport is _____. Take the time to explain to the reader! He's unaware of your knowledge!

C) Finally, you write a SUMMARY SENTENCE - This sentence let's the reader know you did the job! It may begin with a phrase like, "As you can see..." or "That is why I stated in my Topic Sentence that..."

2. Since this is ENGLISH class, we use capital letters, punctuation and try our best to spell correctly. We are NOT texting.