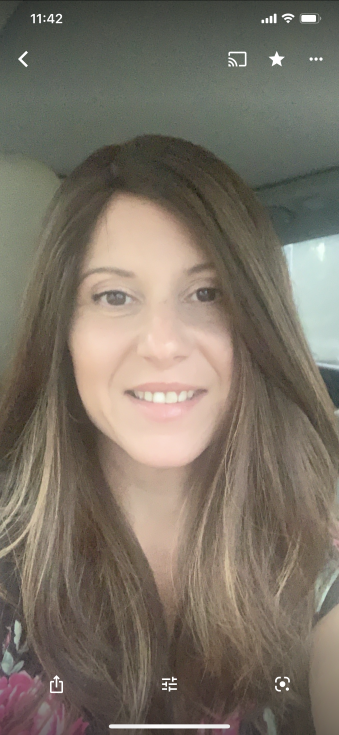 Phone:
Email:
Degrees and Certifications:
Mrs.

Nicolle Botman
Email: nbotman@yonkerspublicschools.org
School: (914) 376-8425
Degrees:

Syracuse University, B.A., English
Dowling College, M.S., Secondary Education
Hello ! Welcome to Remote/Hybrid Learning for the 2020-2021 school year at Riverside High School. My name is Mrs. Botman and I will be your 10th and 11th grade English teacher. I hope to make this school enjoyable and fun via a new learning platform, Microsoft Teams. I will be using the following to make are learning journey exciting: CommonLit, Castle Learning, YouTube, Journals, chats, NEARPOD,etc. I hope you will be as excited as I am. You will not be required to show your face but I would like hear your voice! Please if you are having issues with technology let me know ASAP.
Please be mindful that attendance will be taken at the beginning of the class session on Teams and then end. You will be required to check in randomly so that I know your participating. Homework/classwork will be posted on Microsoft Teams . Keep referring back to these as dates and homework will be updated on a constant basis!
Grading policy to follow.
Bell Schedule as of 9/21/20:
PERIOD 1: 7:45am-8:32am
PERIOD 2: 8:36am-9:23am
PERIOD 3: 9:27am-10:14am
PERIOD 4: 10:18am-11:05am
PERIOD 5: 11:09am-11:56am
PERIOD 6: 12:00pm- 12:47pm
PERIOD 7: 12:51pm-1:38pm
PERIOD 8 : 1:42pm-2:29pm
FLEX WEDNESDAY SCHEDULE:
PERIOD 1: 7:45am-8:00am
PERIOD 2: 8:04am-8:19am
PERIOD 3: 8:23am-8:38am
PERIOD 4: 8:42am-8:57am
INDEPENDENT REMOTE LEARNING: 9:01am-9:48am
PERIOD 5: 9:52am-10:07am
PERIOD 6: 10:11am-10:26am
PERIOD 7: 10:30am-10:45am
PERIOD 8: 10:49am-11:04am
STUDENT INDEPENDENT WORK: 11:04am-2:29pm
The best way to contact me with questions, submitting your work will be my email: nbotman@yonkerspublicschools.org. I will respond within two to three hours of your email. Please provide your full name, period , and grade in the subject line. I can respond more efficiently and effectively to you.
A bit about me! My name is Mrs. Botman and I have been teaching English a total of 18 years and 14 of those years at Riverside High School. Before Riverside , I taught in Brooklyn, Queens, the Bronx, and one year in South Florida ( too hot!!) to final wind up in Yonkers! I truly enjjoy my students and all that I have While at Riverside to offer me. I started the Young Veterans Club, at Riverside High School, in which I won an award for my leadership from the veterans of New York State. I look forward to this summer and our new experience. I hope to learn as much from you as do from me.