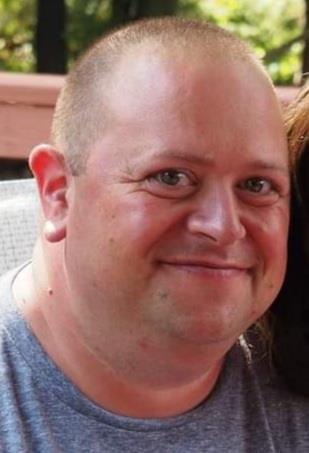 Phone: (914) 376-8425
Email:
Degrees and Certifications:
Siena College -Bachelor of Arts in English Manhattanville College- Masters of Arts in Secondary English Education
Mr.

Jake Viviano

Hello Incoming Seniors,

Welcome back!!

My name is Mr. Viviano. I will be your Elements of College Writing Teacher for the 2020-2021 school year.

Throughout the school year we will be utilizing the following programs:

Microsoft Teams (Daily)

Nearpod (via the Clever Portal)

Common Lit (via Clever Portal)

PBS Learning (via Clever Portal)

The most important resource we will use is the Step Up Student Workbook. This workbook will contain most of the assignments you will be required to complete throughout this school year.

Use the link below to download your copy.

My class/office schedule for Remote Learning 2020-2021 will be:

Period 1: Office Hours 7:45-8:32

Period 2: Elem. of Coll. Writing 8:36-9:23 Link to Teams

Period 3: Elem. of Coll. Writing 9:27-10:14 Link to Teams

Period 4: Elem. of Coll. Writing 10:18-11:05 Link to Teams

Period 6: Elem. of Coll. Writing 12:00-12:47 Link to Teams

Period 8: Elem. of Coll. Writing 1:42-2:29 Link to Teams

Attendance Policy: It is expected that you will log into Microsoft Teams daily to attend your class period. I will take attendance daily based upon who attends each Teams meeting. You must attend the whole meeting to be marked present for the class.

Attendance will be taken at the beginning of each class session on Microsoft Teams. You will be required to check-in periodically so that I know you are participating. Homework/Classwork will be posted on Microsoft Teams. Assignments will be updated frequently so it is up to you to be responsible and check for new assignments.

The grading policy will be uploaded at a later date.

In the event that I am absent I will post on Teams the Independent Learning Assignment that I would like each class to complete. You can find these assignments on my Teacher Homepage under the Independent Learning Assignment tab or on Teams under the File tab also labeled Independent Learning Assignments.

On Wednesdays you can always check the next assignment that is due by clicking on the Flex Wednesday tab either on my Teacher Homepage or on Teams listed under Files and Flex Wednesday.

The best way to contact me with any questions you may have or to submit your assignments is by e-mailing me at jviviano@yonkerspublicschools.org. Please submit all of your assignments on time. Assignments that are handed in late will receive a lower grade. Please also only use your assigned Riverside High School e-mail address when contacting me or submitting assignments.