MY PASSION FOR TEACHING TECHNOLOGY!!!
"Teaching is the one Profession that creates all other Professions."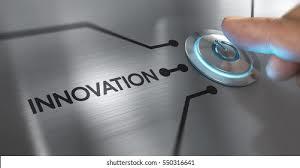 Phone: 914-376-8425
Email:
Degrees and Certifications:
Master in Administration of Education Masters in Educational Technology Specialist Masters in Information Systems BA in Computer Science & Business Administration
Ms.

Williams

Welcome to the Wonderful World of Educational Technology!

I believe my responsibility, as an Education Technology teacher would be to maintain current knowledge of technology and instructional practices that relate to the use of the 21st century to enhance the knowledge of the students' technology skills. I also believe in motivating and teaching all educators achieve how to integrate technology into their current lesson plans to reach all different learning styles for students, which will increase the impact of their academic performance level.

In today's global economy, students must acquire the critical knowledge and skills needed to be successful in an ever-changing technological society. In the workplace today workers must: think for themselves, communicate their ideas to team members, make decisions together, and produce their product well enough so they do not need constant supervision.

The computer is considered a very valuable tool in enhancing academic learning. It is also used widely in the business world. Having working knowledge of various uses of the computer can help to improve a student's schoolwork and develop marketable skills to use in the business world. Today, all corporations need people who can speak well and write effectively. No matter what careers students choose, good writing helps him/her get the job and do the job. Today our world depends on information and technology— organizations need people who can present information and ideas clearly.

All computer classes encourage critical & creative thinking, responsibility, collaboration, problem solving, listening, self-management, speaking, reading, writing, reasoning, and decision making skills. Students will be able to: use resources efficiently, use information management skills, work as a member of a team, exercise leadership, understand systems and know technology applications, use entrepreneurial skills, solve problems creatively, and use business communication skills effectively.