Welcome to Mrs. Holibaugh's English Class page
Teacher email: wholibaugh@yonkerspublicschools.org

Go to mrsholibaughsclassroom or and check us out!

We're back!!!!!

Hello amazing 10th and 11th grade English students!

Guess what time it is? Yep, it's that time of the year when the alarm clock becomes your frenemy and sleepy mornings turn into the ultimate test of your persuasion skills. But guess what? We're entering back-to-school season, and that's something worth celebrating!

Now, before you roll your eyes, this year is going to be epic, filled with laughter, learning, and opportunities!

But hey, high school isn't just about new clothes. It's about building connections and friendships that will last a lifetime. So break out of your comfort zones, say hi to that new friendly face in first period, and invite them to sit with you at lunch. You never know, you might just discover your long-lost twin separated at birth.

Now, let's talk about those pesky summer assignments. Get it done, my friends. You'll be glad you did.

Now, I know things can get stressful from time to time, but remember that you, my incredible 10th and 11th graders, are capable of extraordinary things. You're going to ace those exams, deliver extraordinary presentations, and conquer any challenges thrown your way. So keep that positive mindset and embrace the journey!

Welcome back to the high school adventure! Let's make this year one for the books! Time to show the world what exceptional means.

Get ready, and let's press in towards an unforgettable year!

I'm already on 10!

Welcome Saunders Trades and Technical High School Students!

English CH 10

English CH 11

English 11

#saundersstrong

Please fill out the Student Informational Form
So to win the game you have to know the rules...

Grade 10 Century Honors English Syllabus

Grade 11 Century Honors English Syllabus

is a private mobile messaging platform that aims to help teachers, parents, students, and administrators in K–12 schools to communicate with everyone at once. Please download the app and sign up using your real name rather than a nickname.

CH10th English text to: 81010 Message: @mrsholib

CH11th English text to: 81010 Message: @wholibaugh

11th English text to: 81010 Message: @11mrsholib
"Wisdom is the prinicple thing, therefore get wisdom."

Word of Wisdom - "Wisdom is more precious than rubies, And all the things you may desire cannot compare with her."

What is wisdom defined? Why is it above all else? Why is it referrred to in the above quote as a "her"? Why is the Word of Wisdom and not the Words of Wisdom? Hmmm...
Did someone say keyboarding!?? Yes!!! I need to improve my speed and so do you.

Keyboarding is an essential skill, click here to find out why.

So let's use typing.com and when you sign in through the clever portal on the Saunder's wesite (far right ribbon) your work will be logged. There are various modalities such as keyboard testing, lessons, digital literacy and coding.

Begin by taking a typing test. Write down where you presently are now, in terms of speed and accuracy and set a goal for where you want to be e.g. 50 wpm.

You improve by practicing the keyboard LESSONS (not the test) You will re-take the typing test much later down the road

You can also practice Digital Literacy and Coding, both useful for employment. Try to practice everyday and so will I!

https://www.typing.com/student/login

Log in with clever of microsoft (school log in)

***Need to spend at least 10 minutes a session to earn credit.

How's your typing skills coming along???

Look who else is improving their keyboarding?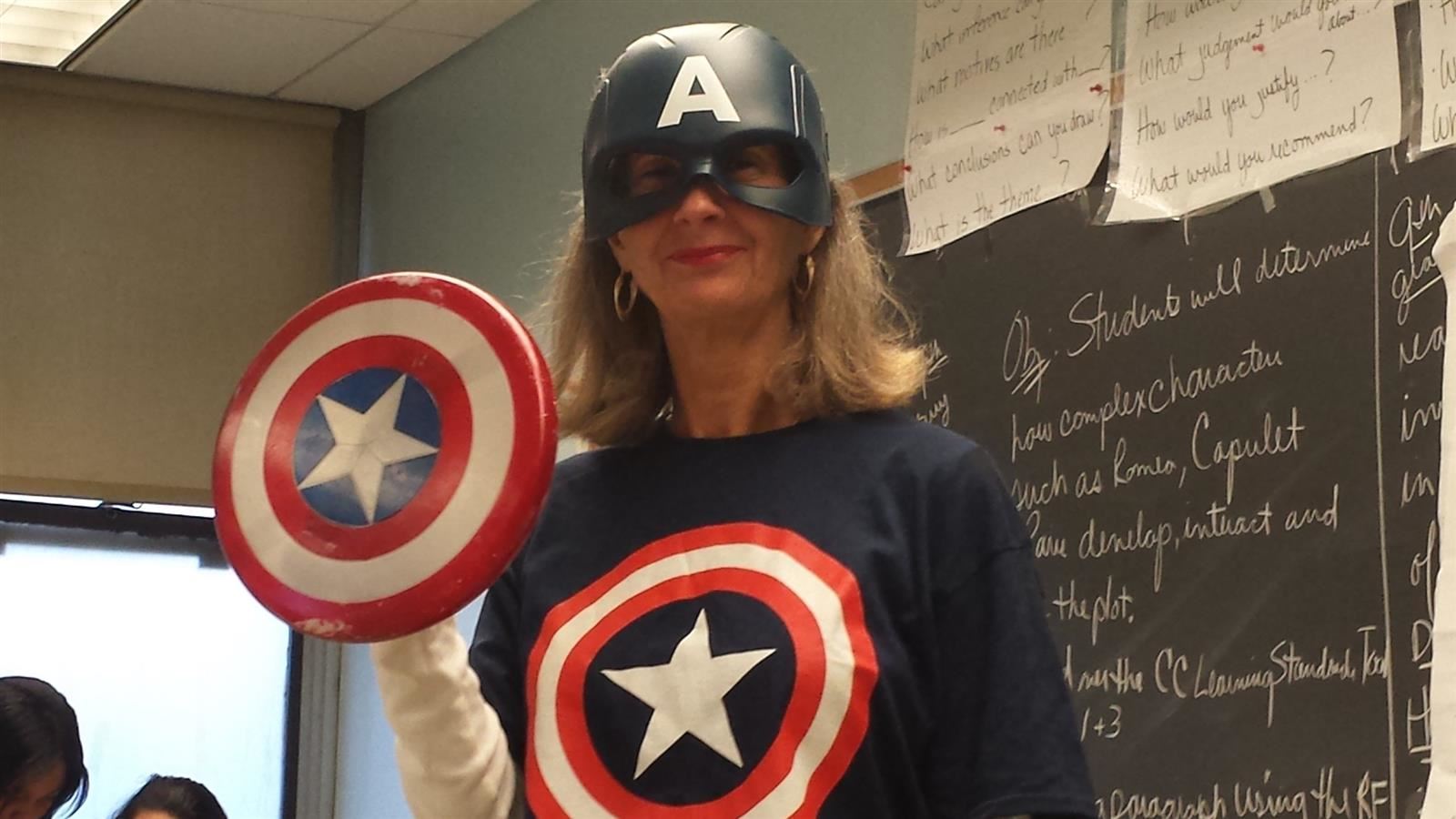 Phone: (914) 376-8150
Email:
Degrees and Certifications:
NYS Certification, School Administrator and Supervisor (SAS) NYS Certification, ELA Secondary Education 7-12 NYS Certification, Students with Disabilities- English University of South Florida Business Management BA Mercy College School Administration and Supervision, MA Mercy College Secondary Education MA
Mrs.

Wendy Holibaugh

Favorite color: Blue

Favorite car: Honda HRV

Favorite books: The Bible, Just Mercy, Be Not Far From Me, Dear Justyce, Long Way Down,The Field Guide to the North American Teenager, Poet X, Clap When You Land

Favorite coffee: Cappuccino - Xtra hot!

Favorite authors: Elizabeth Acevedo, Mindy McGinnis, Gianno Caldwell, Toni Morrison, Bryan Stevenson, Ben Phillipe, Nic Stone, Zora Neale Hurston

Favorite teams: Golden State Warriors...don't judge me, Yankees

Favorite athlete: Steph Curry

Favorite hobby: Taking boot camp classes at Fusion House, White Plains, NY

Best friends: The Father, Son and Holy Spirit

Three grown children: Shannon, Joshua and Eddie

Four grands: Dwain Jr - 12 years old, Kaylee 7 years old, Rylee Olivia 3 yrs old and Jace - 1 yr old
by Bryan Stevenson Year Published: 2009

My all-time favorite! A very compelling and meaningful story about one man's journey in changing the legal system for the young, mentally ill and innocent. An important read for any age.

My favorite Stevenson quotes are:

"The true measure of our character is how we treat the poor, the disfavored, the accused, the incarcerated, and the condemned." and

"Proximity has taught me some basic and humbling truths, including this vital lesson: Each of us is more than the worst thing we've ever done."

I agree wholeheartedly.