Welcome to Mrs. Holibaugh's English Class page
Word of Wisdom - "Mixed motives twist life into tangles; pure motives take you straight down the road."
Credited Additional Activities:

1. Flipgrid 2. Typing

For "A Note of Thankfulness" go to: https://flipgrid.com/e7fe642a and post a heartfelt message of thanks to first responders.

and/or

What have been your thoughts on these historic weeks... of love, of life, of family, of discovery, of friends, of emotion, of hardship, of creativity, of global pandemic?

For "Connectiong the Saunders Community" Go to: flipgrid.com/49014ba6 and post a video sharing your thoughts or interview of another about life in a pandemic quarantine.

Did someone say keyboarding!?? Yes!!! I need to improve my speed and so do you.

Keyboarding is an essential skill, click here to find out why.

So let's use typing.com and when you sign in through the clever portal on the Saunder's wesite (far right ribbon) your work will be logged. There are various modalities such as keyboard testing, lessons, digital literacy and coding.

Begin by taking a typing test. Write down where you presently are now, in terms of speed and accuracy and set a goal for where you want to be e.g. 50 wpm.

You improve by practicing the keyboard LESSONS (not the test) You will re-take the typing test much later down the road

You can also practice Digital Literacy and Coding, both useful for employment. Try to practice everyday and so will I!

https://www.typing.com/student/login

Log in with clever of microsoft (school log in)

***Need to spend at least 10 minutes a session to earn credit.

How's your typing skills coming along???

Look who else is improving their keyboarding?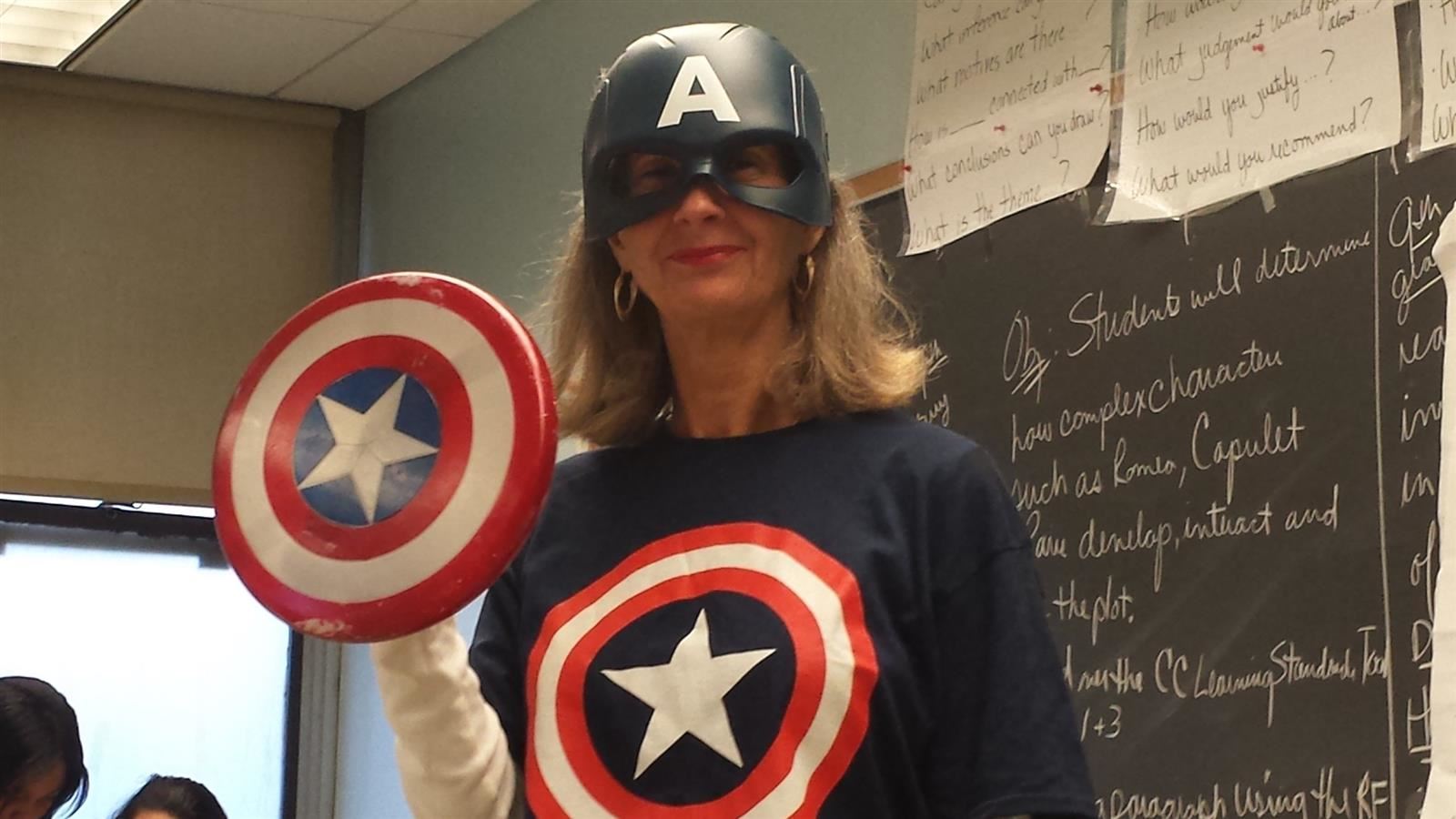 Phone: 914-376-8150
Email:
Degrees and Certifications:
NYS Certification, School Administrator and Supervisor (SAS) NYS Certification, ELA Secondary Education 7-12 NYS Certification, Students with Disabilities- English University of South Florida, Business Management BA Mercy College, School Administration and Supervision, MA Mercy College, Secondary Education MA
Mrs.

Wendy Holibaugh

Favorite color: Blue

Favorite car: Honda Civic

Favorite books: The Bible, Just Mercy, The Kite Runner, The 100 Year Old Life, Grit

Favorite coffee: Coconut milk latte - Xtra hot!

Favorite authors: Zora Neale Hurston, Tony Morrison, Bryan Stevenson

Favorite teams: Golden State Warriors, Yankees

Favorite athlete: Still...Steph Curry

Favorite hobby: Taking boot camp classes

Best friends: The Father, the Son and the Holy Spirit

Three grown children: Shannon, Joshua and Eddie

Three grands: Dwain Jr - 9 years old, Kaylee 4 years old, Riley Olivia born December 19, 2019
by Bryan Stephenson Year Published: 2009

My favorite new book! A very compelling story about one man's journey in changing the legal system for the young, mentally ill and innocent. An important read for any age.

My favorite Stevenson quotes are:

"The true measure of our character is how we treat the poor, the disfavored, the accused, the incarcerated, and the condemned." and

"Proximity has taught me some basic and humbling truths, including this vital lesson: Each of us is more than the worst thing we've ever done."

I could not agree more.