Welcome to Mrs. Holibaugh's English Class page
Sub Folder - student paced work

The new normal?

My expectation is that this will be a fabulous and important year for all of us as we continue to navigate through unforseen waters.

My gray hairs tell me that we will overcome with grace and poise any difficulty encountered, and that many good things are on the horizon. I remain optimistic, resolute and hopeful that this will be YOUR year, students, to soar above the clouds and shine like the sun. We are going to the other side.

Welcome back Saunders High!

#saundersstrong

What are your thoughts for the new school year??

Please fill out Student Informational Forms-
Student Expectations for School Year 2020-21 are to:

1. Have a rigorous and robust online presence in class, communications and assignments

2. Engage during synchronous class meetings

3. Organize yourself using gmail calendar, colornotes or like apps

4. Be proactive in Microsoft Teams by re-reading directions and rubric, asking classmates and reaching out to teacher

5. Make use of Mrs. Holibaugh's Virtual School Toolkit that has major links we will be using, whether learning in class or remotely

Student Requirements for School Year 2020-21:

1. Log onto your school email through Microsoft 365 at office.com using your six digit student ID@yonkerspublicschool.org and birthdate e.g. 06042003 as your password.

Follow prompts to create a new password and record your password in your phone or a notebook for safe keeping.

2. Click Teams icon to view the first English assignment Summer Reading due the first week of school. The summer reading will count as a test grade and the last day it will be accepted is Monday, September 14th.

Please download the Microsoft teams app to your phone as you may want it for announcements and to submit assignments virtually; class meetings will be scheduled through Teams.

So far, so good? How are we doing? Keep communicating, keep a positive attitude and mostly be patient. I'm a work in progress and so are you. I'm trying hard, so please try hard, as well. We need each other and I am committed to your success. You have an important future lying ahead.

Email: wholibaugh@yonkerspublicschools.org

Phone: 914-902-5221‬

is a private mobile messaging platform that aims to help teachers, parents, students, and administrators in K–12 schools to communicate with everyone at once. Please download the app and sign up using your real name rather than a nickname.

10th grade text to: 81010 Message: @mrsholib

11th grade text to: 81010 Message: @wholibaugh

Student Supplies

This year in October when students return, we are requesting parents send in student supplies, if possible, such as:

1. Extra masks

2. Sanitizer for hands

3. Sanitizing wipes for desks

and thank you!!
"Wisdom is the prinicple thing, therefore get wisdom."

Word of Wisdom - "Wisdom is more precious than rubies, And all the things you may desire cannot compare with her."

What is wisdom defined? Why is it above all else? Why is it referrred to in the above quote as a "her"? Why is the Word of Wisdom and not the Words of Wisdom? Hmmm...
Join Saunders My Brother's Keeper!

See Ken Taylor, Ms. Bodrick, Mr. Nichols or Mrs. Holibaugh

Club meets every other week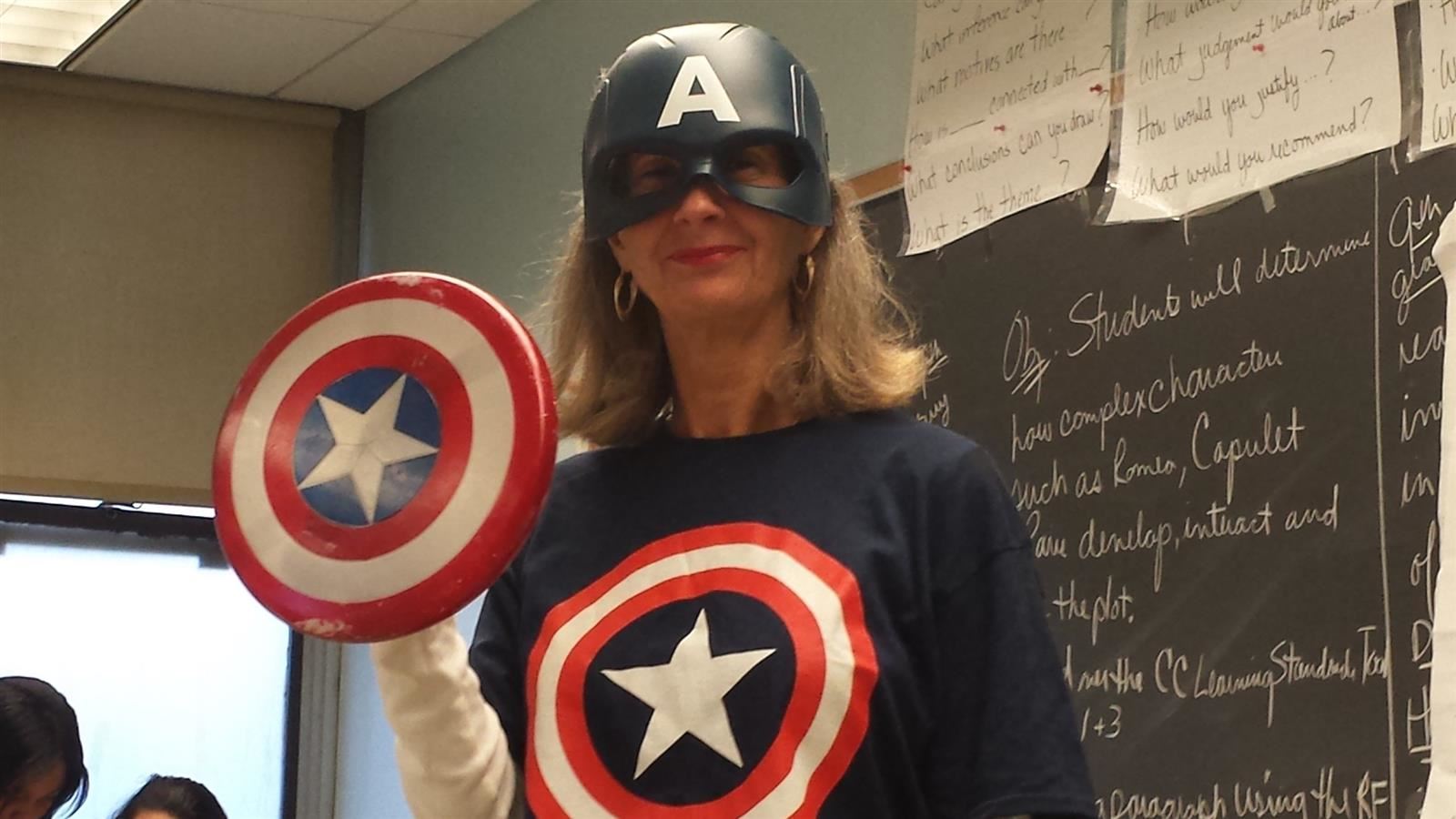 Phone: (914) 902-5221
Email:
Degrees and Certifications:
NYS Certification, School Administrator and Supervisor (SAS) NYS Certification, ELA Secondary Education 7-12 NYS Certification, Students with Disabilities- English University of South Florida Business Management BA Mercy College School Administration and Supervision, MA Mercy College Secondary Education MA
Mrs.

Wendy Holibaugh

Favorite color: Blue

Favorite car: Honda HRV

Favorite books: The Bible, Just Mercy, Madd Truth

Favorite coffee: Coconut milk latte - Xtra hot!

Favorite authors: Gianno Caldwell, Toni Morrison, Bryan Stevenson

Favorite teams: Golden State Warriors, Yankees

Favorite athlete: Still...Steph Curry

Favorite hobby: Taking boot camp classes at Alpha Fitness, Greenburgh, NY

Best friends: The Father, the Son and the Holy Spirit

Three grown children: Shannon, Joshua and Eddie

Three grands: Dwain Jr - 9 years old, Kaylee 5 years old, Rylee Olivia 9 months old
by Bryan Stephenson Year Published: 2009

My favorite new book! A very compelling story about one man's journey in changing the legal system for the young, mentally ill and innocent. An important read for any age.

My favorite Stevenson quotes are:

"The true measure of our character is how we treat the poor, the disfavored, the accused, the incarcerated, and the condemned." and

"Proximity has taught me some basic and humbling truths, including this vital lesson: Each of us is more than the worst thing we've ever done."

I could not agree more.
My students recommended Just Mercy. In their own words...

If you have read the book, please feel free to leave your own book discussion comment.