For Marking Period 4 (MP4) I have changed the layout of assigned work. Assignments and the resources for that assignment will be listed separately in the "Current/Past Due Assignments" list. This is to help clarify what the assignments are versus the resources. I hope this helps!

Email all completed packet assignments (using the format listed below) AND please make sure to include the title of the assignment in the email. EVEN the ones that are in the "Past Due Assignments." There will be no deduction of points for late work as long as I have it before the close of the marking period. It is expected that you SUBMIT all assignments. They need to be emailed to me before the close of the marking period! The Castle Learning can be completed there (I understand some of you are having isses with Castle, but I thank the many of you who have emailed me so that we have already come to a solution about how to submit those assignments).

---

For those of you who are concerned about meeting due dates (including due dates listed under the "Past Due Assignments" that have already past), it is very important that you please email me your concerns so that we keep communication about any issues. I appreciate your patience and hard work during these interesting times!

It is my expectation that everyone complete their assignments, if there is an issue email me and we can work things out.

*Students, please make sure to check back frequently. It is your responsibilty to complete all work. Your understanding and communication is appreciated. I will be available to all students from 8:00am-11:30am to answer questions via email, which is preferred, but you can also use Remind.*

You do not need to print these packets (if you can then of course it is recommended that you do). You may complete your work on a separate piece of paper. On that piece of paper please make sure to include:

**At the top: 1. Your Name 2. Class Period and 3. Title of packet

When you write your answers make sure to write the question number followed by your answer to it.**

Please, email pictures of each page of your completed assignments using the above format (... some of you have done this already and I appreciate it).

---

**To access Castle Learning assignments you can click ---> Castle Learning**

For students having issues with logging in you can access Castle Learning through clever by clicking the following link ---> Clever

Trouble logging in?

Access Clever and all other online resources by using your 8 digit date of birth as your password

User name: 6 digit student ID number@yonkerspublicschools.org
Password: 8 digit date of birth (ex: 03172020)

---

You can join my class on Remind by using: @itssci

You can also click the following --> Earth Science Time

...please remember though that the best way to communicate with me and send any assignments is through EMAIL! Thanks all!
Mr. Rowitt's Science Class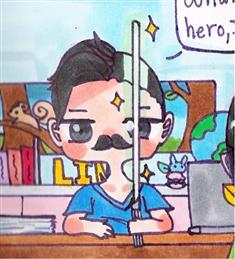 Phone: (914)376-8150
Email:
Degrees and Certifications:
Mr.

Rowitt

Welcome to Mr. Rowitt's Science Class resource page

*for the required Earth Science Review Book.... click --> Regents Earth Science Review Book

Make sure to visit the various E.S. topic folders (those things on the left side of this screen)... those folders have plenty of science-rich goodness that will help you be successful!!

Test/Quiz corrections should have the following to be considered:

- Complete on a separate piece of paper with your name at the top,

- the title of the test/quiz

- write the number for the question

- the most important thing is an Explanation of WHY the right answer is right. I want to make sure that you are revising anything you'd need to better understand the topic.
All Categories
Unassigned
Period 1
Period 2
Period 5
Period 7
Period 8
Select Month
January
February
March
April
May
June
July
August
September
October
November
December
Select Year
2019
2020
2021
2022
Filter