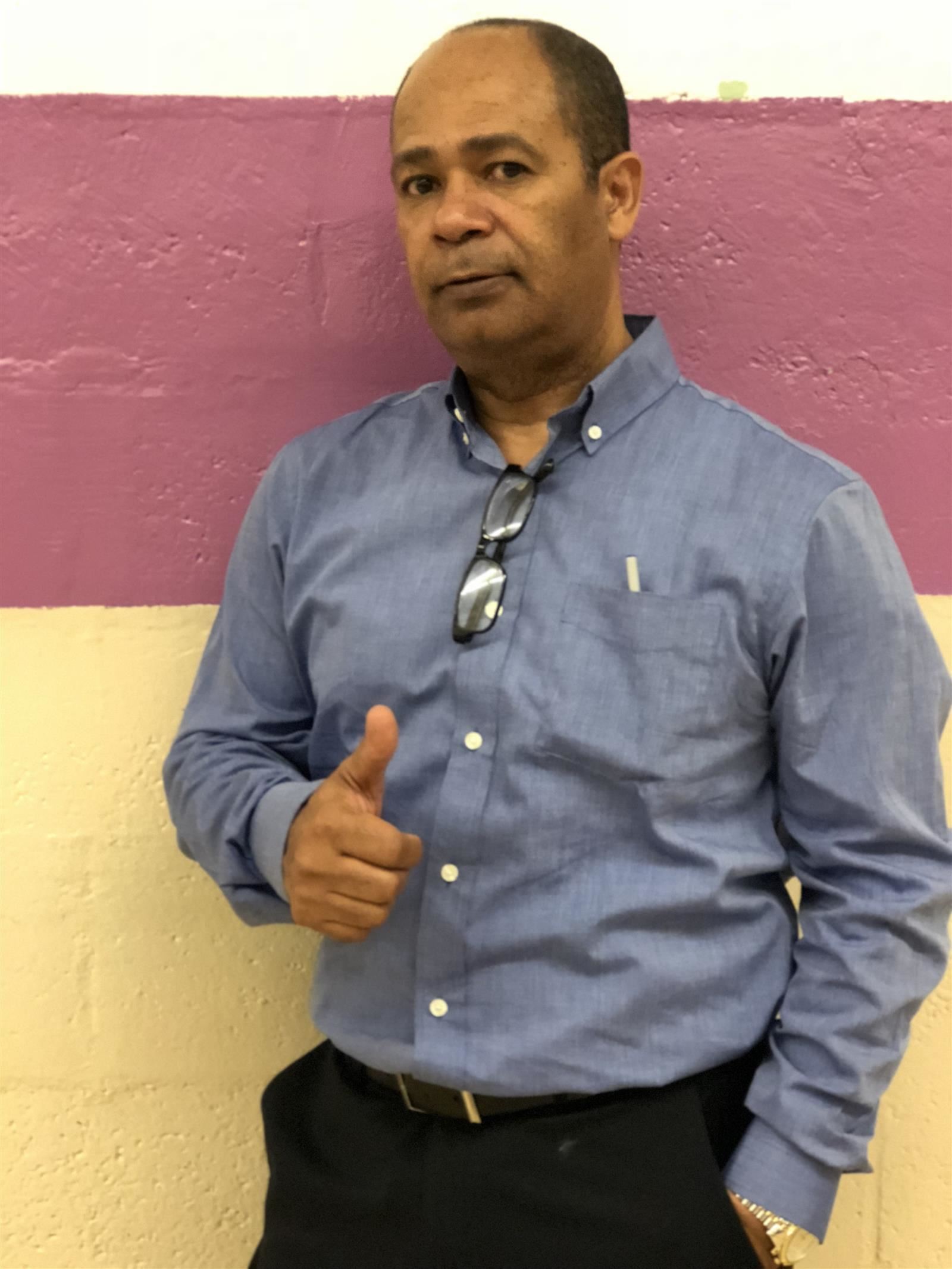 Phone:
Email:
Degrees and Certifications:
Mr.

T. Matos

Welcome to the 2020-2021 school year. I've been, proudly, teaching Mathematics for over 25 years in NYS, including the last 20 years at Lincoln High School in Yonkers. I'm so excited to do it under this unfamiliar circumstances, which will be a learning experience for all: students, teachers and administrators. I will be more than willing to help every student succed, but ultimately it is each student's responsability to do her/his job to achieve.

BELL SCHEDULE

Period 1: Geometry-R 7:45 to 8:36

Period 3: Geometry-R 9:30 to 10:16

Period 4: Geometry-R 10:20 to 11:06

Period 7: Geometry-R 12:52 to 1:39

Period 8: Geometry-R 1:43 to 2:29

GRADING POLICY:

Tests - 40%

Homework - 40%

Classwork - 20%

OUTSTANDING ATTENDANCE, NOTES TAKING, CLASS PARTICIPATION, AND COMPLETION OF ALL ASSIGNMENTS ARE KEYS TO PASS THE CLASS.

Class Materials: Students must have a notebook, pen and pencil, a ruler, a protractor, a compass, and a calculator.

ASSIGNMENTS will be posted on CASTLE LEARNING or in Microsoft Teams. Assignment descriptions will be posted under the ASSIGNMENTS Tab on My Teacher's Page.

MP3 - Homework 3 is due on Monday 03/16/2021.