Welcome Research Scientists to the 2022-2023 School Year!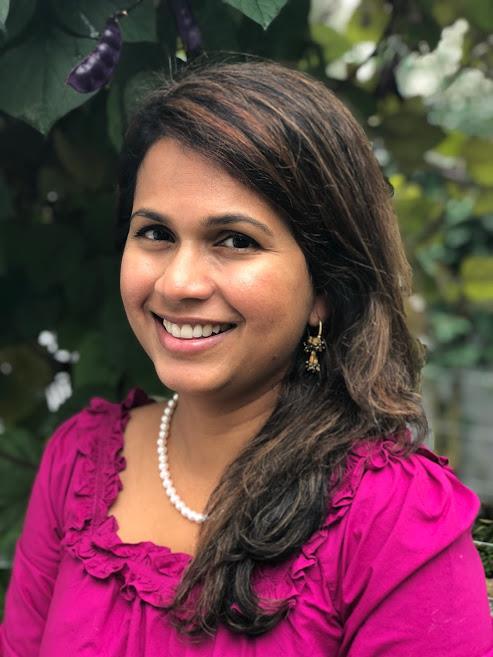 Phone: 914-376-8400
Email:
Degrees and Certifications:
Mrs.

Sunitha Howard

Background:

Mrs.Howard is the Director of the Science Research Program at Lincoln High School, taking over for Dr. Dean Saghafi after his retirement in 2022. She started her career with the NYC Department of Education and has experience teaching both Math and Science from grades 6 through 12. Most recently, she taught middle school science at School Five engaging 7th graders in independent research and preparing 8th graders for the NYS Living Environment Exam. She was also actively involved in all aspects of the school, including initiating and maintaining the School Five Apple Orchard, My Brother's Keeper Program, School Yearbook and School website. She is especially excited to be teaching her former School Five students at Lincoln!

Mrs. Howard is also a NYS Master Teacher with a license in 7-12 General Science and Biology. She also received the distinction of Yonkers Teacher of the Year for the 2021-2022 school year.

She received her B.S. from Lehman College in Anthropology- Biology- Chemistry and her M.P.H from Columbia University. She has a keen interest in organic gardening and sustainable living.

One of her favorite quotes is by Nelson Mandela: " Education is the most powerful weapon which you can use to change the world." She believes that all children should grow up in a supportive, safe and nurturing environment where they are respected and loved. An educated and empathetic child makes better decisions for themselves and others, growing up to be a well informed and successful member of their community. She strives to look at the whole child and help remove obstacles that might impede learning so children can succeed. It is through their success that she succeeds!

Contact Me:

Please use the email and phone number listed. Normal response time is within 24 hours during school days.

Courses Taught*:

Science Research Course 1

Science Research Course 2

Science Research Course 3

Science Research Course 4

*Please refer to the Science Research Program packet for more info on each course.

Supplies:

Blue/ Black ink pens, composition notebook, laptop (if possible, otherwise one will be available for classroom use).

Class time schedule will be as follows:

Morning Bell: 7:42

Period 1: 7:45-8:36 (Morning Announcements: 8:32-8:36)

Period 2: 8:40- 9:26 a.m.

Period 3: 9:30- 10:16 a.m.

Period 4: 10:20- 11:06 a.m.

Period 5: 11:10- 11:57 a.m.

Period 6: 12:01- 12:48 p.m.

Period 7: 12:52- 1:39 p.m.

Period 8: 1:43- 2:29 p.m.

Extra Help on Tuesdays 2:39- 3:15 p.m.