Welcome Young Scientists to the 2021-2022 School Year!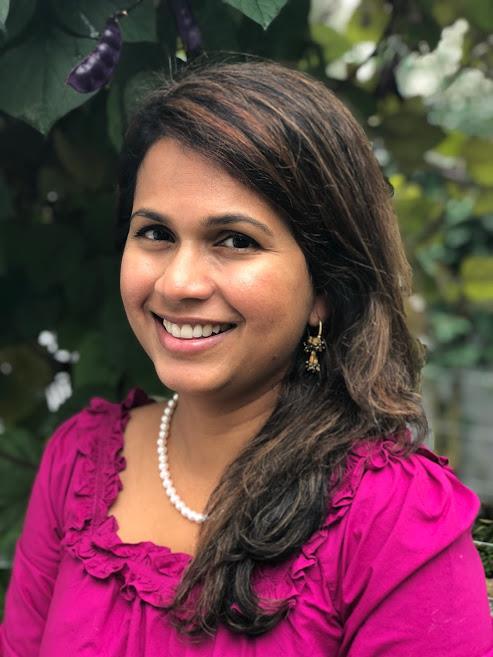 Phone: 914-376-8320
Email:
Degrees and Certifications:
Mrs.

Sunitha Howard

WEEK OF 1/3/22-1/7/22: We will meet through Teams during our class periods. Meeting Links will appear on our Class Teams page at that time. Yes, you can show up to class in your pj's- just participate and don't be late! Can't wait to see you all!! HAPPY NEW YEAR!

Background:

Mrs. Howard is a NYS Master Teacher with a license in 7-12 General Science and Biology. She received her B.S. from Lehman College in Anthropology- Biology- Chemistry and her M.P.H from Columbia University. She has a keen interest in organic gardening and sustainable living.

One of her favorite quotes is by Nelson Mandela: " Education is the most powerful weapon which you can use to change the world." She believes that all children should grow up in a supportive, safe and nurturing environment where they are respected and loved. An educated and empathetic child makes better decisions for themselves and others and grows up to be a well informed and successful member of the community. She strives to look at the whole child and help remove obstacles that might impede learning so children can succeed. It is through their success that she succeeds!

Contact Me:

Please use the email and phone number listed under my picture to get in touch with me. My normal reponse time is within 24 hours during school days.

Courses Taught:

7th Grade: Earth, Physical, and Life Science

8th Grade: Living Environment Regents Course

Supplies:

Blue/ Black ink pens, pencils, one 3 or 5 subject spiral notebook with green cover, one Green 2 pocket folder, 1inch binder, box of tissues, roll of paper towels, hand sanitizer, disinfectant wipes

7th Grade Coursework: Integrated Science Course

The units of study include Scientific Method, Graphing, Laboratory Skills, Earth & Its Layers, Rocks & Minerals, Matter, Electricity & Magnetism, Force & Motion, Cells, Human Body Systems. Students will receive textbooks to keep at home for study and homework. Students can also access online textbook material for extra support.

8th Grade Coursework: Living Enviroment Regents Course

8th grade students are eligible to take the Living Environment Regents Examination in June 2022 if they pass the course and complete 1,200 minutes of laboratory work. This one-credit high school science course is also a laboratory-based curriculum, requiring participation in laboratory activities and the successful completion of laboratory reports. The major units of study include:

Scientific Method/ Graphing/ Laboratory Skills
The Cellular Nature of Life
Reproduction and Development
Genetic Continuity
Dynamic Equilibrium: Homeostasis
Evolution
Ecology
Human Impact
8th grade tests are given at the end of each unit and contain questions taken directly from the Regents exams with a mix of multiple choice and reading passages. Please check out this link to see past Regents exams and answer keys to help you practice at home. Students can also access online textbook material for extra support.
Grading Policy:
60% Tests & Quizzes
40% Labs, Homework, Classwork
Class time schedule will be as follows:
Period 1: 8:35-9:22
Period 2: 9:25-10:12
Period 3: 10:15-11:02
Period 4: 11:05-11:52
Period 5: 11:55-12:42
Period 6: 12:45-1:32 Middle School LUNCH period
Period 7: 1:35-2:22
Period 8: 2:25-3:15 Middle School AIS period
Study Groups:
Students will be placed in Study groups for the purposes of peer support and learning outside the classroom. Children who are absent are required to contact one or more of their study group members for missed work.
Advisor of the following programs:
School Five Orchard
My Brother's Keeper Program
Microsoft Teams
Blackboard Site Manager
School Yearbook