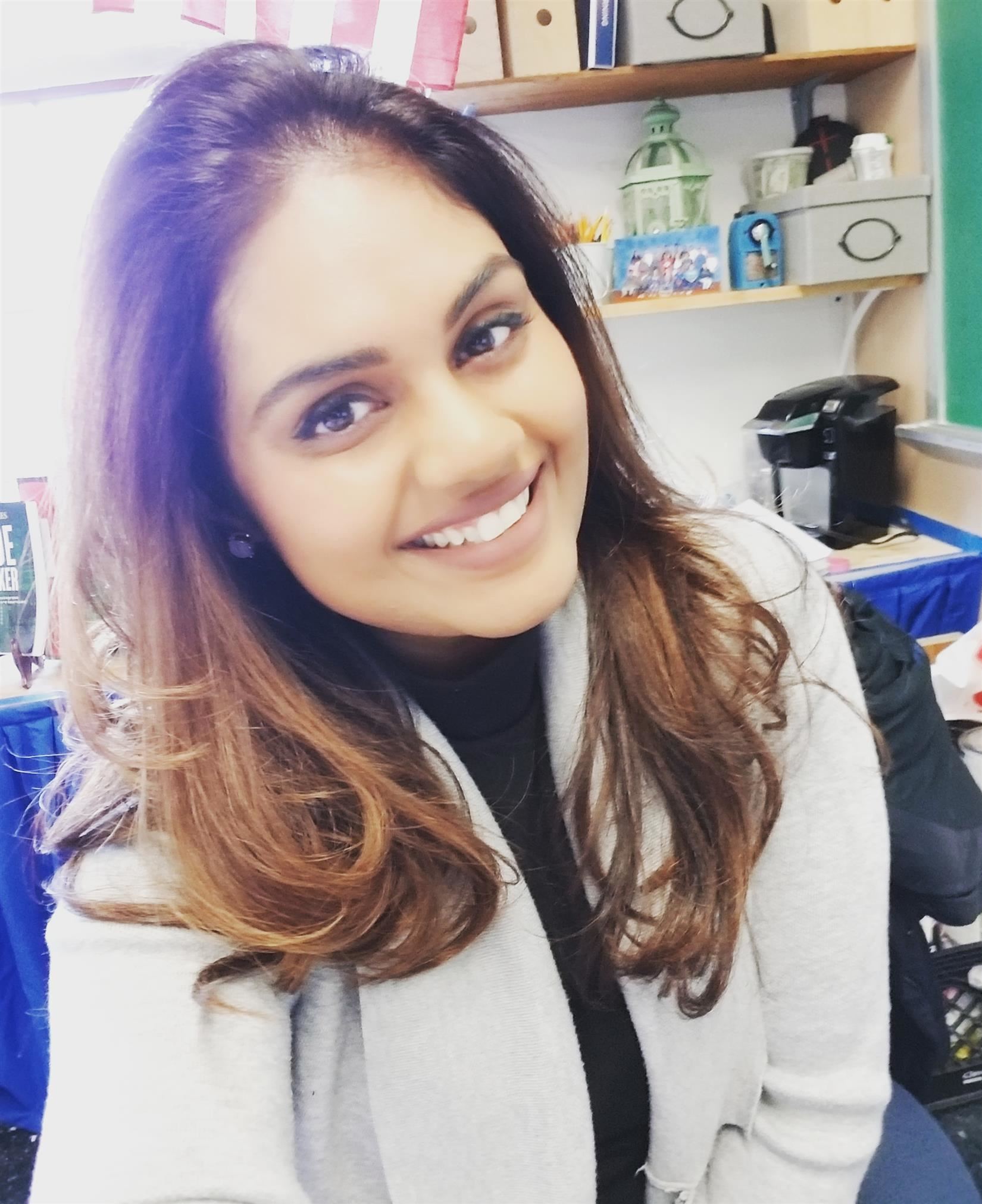 Phone: 914-376-8118
Email:
Degrees and Certifications:
Ms.

George

Hi!

My name is Mrs. George and I am one of 8 awesome math teachers here at Roosevelt High School. I have been teaching in this district for going on 7 years and have been teaching for going on 15+ years. I LOVE math and work to try to instill that same love (as hard as that could potentially be). My course is a Regents Course and it is taught as such. This year, I teach 1 section of Geometry, 3 sections of Financial Math and 1 section of College Link Physics.

I love what I do and I love my students.

All students in my classes get Reminders through the Remind App. Please enroll if you haven't already.

PLEASE SEE THE APPROPRIATE PAGE FOR YOUR COURSE.

To expand the options for students to be able to access Clever and all of its programs, students who forget their passwords are able to use their birthdates (For instance, someone born today would continue to use the 6 digit user ID @yonkerspublicschools.org and 03182020 (alternate passcode).
On March 2020 we began districtwide distance learning in response to the COVID-19/Coronavirus pandemic. Our reponses and experiences during this time will be significant to many of our lives. In order to assist students with this transition, I have consolidated all necessary information on this website, Schoology (for Geometry & Physics), and Google Classroom. Fortunately, we have been utilizing these apps throughout the school year and have only had to make minor modifications. It is the objective of YPS and its teachers for all students to successfully complete the school year safely and in good health.

VIRTUAL CLASS SESSIONS

Class meetings will be held via ZOOM. Times and dates will be announced on Schoology and Remind. Lessons will be administered via. YouTube and Q&A sessions will take place to answer questions that are to be submitted no later than 8PM the previous night of the meeting session.
GEOMETRY

Schoology Code: 2R3N-5RCM-W9PHZ

REMIND Code: @f2kg89

PHYSICS

Schoology Code: 9D4GR-CMN3J

REMIND Code: @f463h3

FINANCIAL MATH

GOOGLE CLASSROOM CLASS CODES

Period 1:

2p7brab

Period 3: rtmourc

Period 5: kwjvyp5

REMIND CODES

Period 1: 99g6ae

Period 3: 843h42k

Period 5: 6h29fg