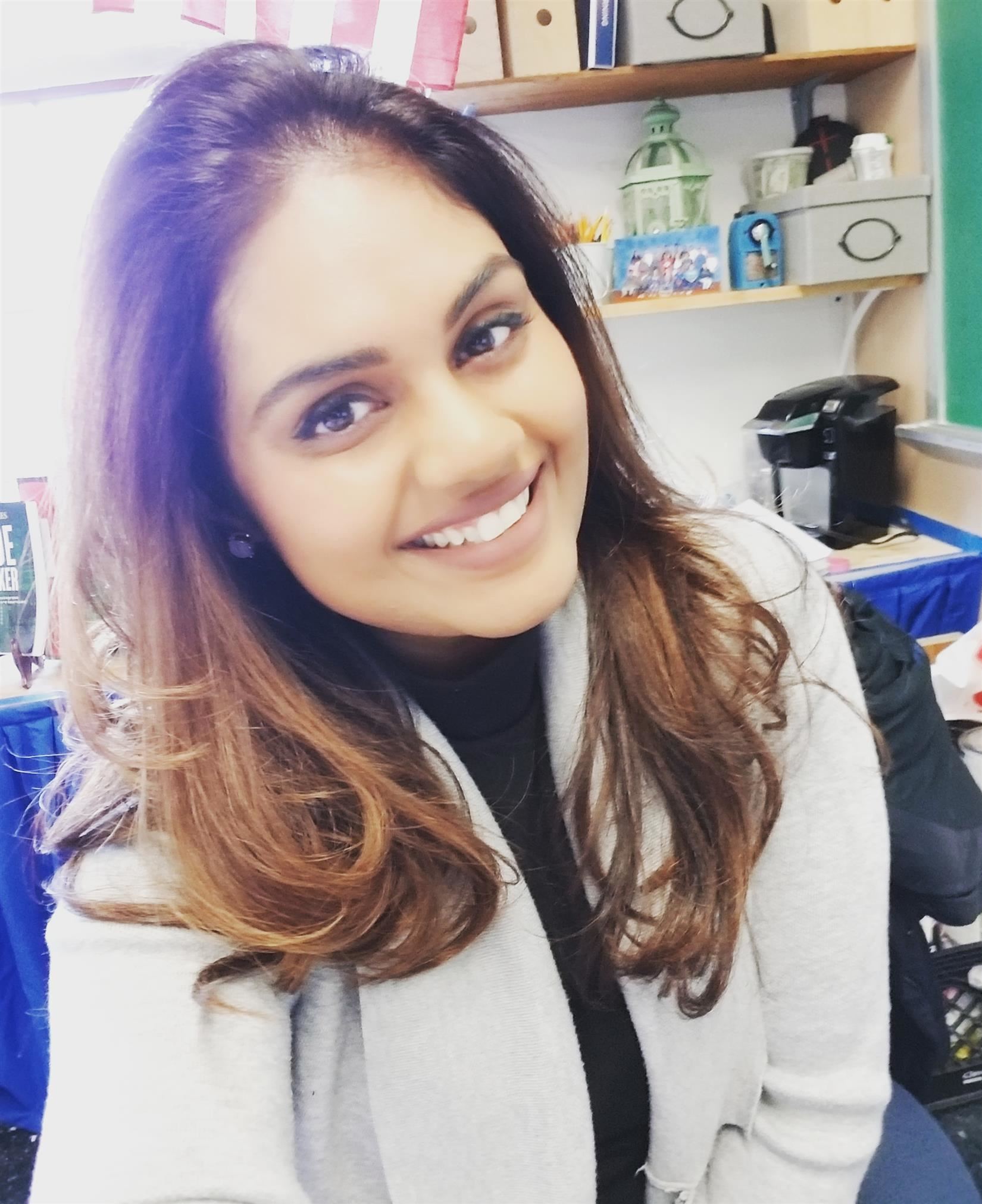 Phone: 914-376-8118
Email:
Degrees and Certifications:
Ms.

George

Hi!

My name is Ms. George and I am one of 8 math teachers here at Roosevelt High School. I have been teaching in this district for going on 8 years and have been teaching for going on 15+ years. I LOVE math and work to try to instill that same love (as hard as that could potentially be). My course is a Regents Course and it is taught as such. This year, I teach 4 sections of Geometry, and 1 section of CL Physics.

I love what I do and I love my students.

All students in my classes get Reminders through the Remind App. Please enroll if you haven't already.

PLEASE SEE THE APPROPRIATE PAGE FOR YOUR COURSE.

To expand the options for students to be able to access Clever and all of its programs, students who forget their passwords are able to use their birthdates (For instance, someone born today would continue to use the 6 digit user ID @yonkerspublicschools.org and 03182020 (alternate passcode).
The underlined words/phrases are hyperlinked and will take you to the respective resources.

Username: ID#@yonkerspublicschools.org

Password: birthdate in the format MM/DD/YYYY

Regents Prep <-- Here you will find notes and practice questions for each topic covered in class