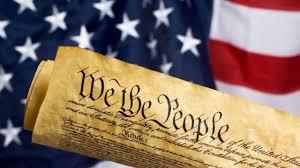 Phone: 914-376-8118
Email:
Degrees and Certifications:
Adolescent 7-12 Social Studies - Students With Disabilities
Mrs.

Della Donna

Welcome. I'm Mrs. Della Donna and I teach both U.S. History & English courses here at Roosevelt High School - Early College Studies.

Memorial Day Project 2020 - Have a beautiful & safe weekend!

*** Students, it is extremely important for you to complete all assigned work and maintain a log of work completed as evidence to verify your grades. The Student Work Log for Distance Learning captures all of the student's completed assignments.

While we are not physically in school please know I am still here for you. We will continue to work together to make sure you succeed!

Please check Google Classroom for assignments. The codes are available below in the video, through my class pages, & on Remind.

My office hours are as follows:

Monday- Friday 11:00-3:00pm

I understand you may have a question or concern outside of this timeframe. Please reach out! I will get back to you within a reasonable time. If it is after 9:00pm it will be the following morning. Thank you

I am available through Remind & Email: adella-donna@yonkerspublicschools.org

~*~*~*~*~*~*~*~*~*~*~*~*~*~*~*~*~*~*~*~*~*~*~*~*~*~*~*~*~*~*~*~*~*~*~*~*~

REMIND:

To enter English 12 - Period 1

TEXT @dellaela12 to 81010

To enter English 11 (Periods 2 & 3)

TEXT @dellaela11 to 81010

To enter United States History (Periods 6 & 7)

TEXT @dellausa to 81010

~*~*~*~*~*~*~*~*~*~*~*~*~*~*~*~*~*~*~*~*~*~*~*~*~*~*~*~*~*~*~*~*~*~*~*~*~

Many online learning resources are available to students:

Log on to CLEVER

Username: student ID@yonkerspublicschools.org

Example: 123456@yonkerspublicschools.org

Password: student birthdate MM/DD/YYYY

Example: 02022020

Several assignments have been posted on Castle Learning as well as Google Classroom.

Logging on to castle learning: Students who forget their passwords are able to use their birthdates (For instance, someone born in March would continue to use the 6 digit user ID @yonkerspublicschools.org and 03182020 (alternate passcode).

Thank you so much and I look forward to hearing from all of you.