Dear Students,

Welcome back! I hope you stay happy and healthy and focus on being successful for the 2020-2021 school year.

Please note all health classes will be on Microsoft 365 Teams. Please download to your computer. All classwork and lessons will be on microsoft 365 Teams.

Please email me jsnell@yonkerspublicschools.org if you have issues or concerns.

Best,

Mrs. Snell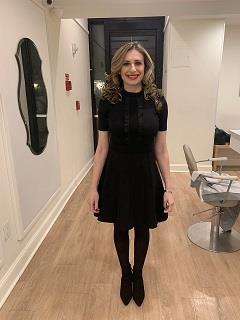 Phone: 9143768118
Email:
Degrees and Certifications:
Master's of Arts Bachelor of Science
Jessica Snell

I attended undergrad at Pennsylvania State University and received a Bachelor of Science degree in Kinesiology in August of 2000. I then attended Adelphi University and received a master's of arts degree in May 2002. For the past 17 years I have been a health teacher in New York. My passion is fitness and I work out daily. Running, Cycling, pilates and yoga is how I handle my stress and help keep me feeling great. I am an adjunct at Hunter College and teach part time health classes for master's level students.

My goal for my students is to teach them the fundamentals to make healthy choices for now and in their future. I hope my students take their health seriously and everyday work on improving themeselves, their family and friends and their community.
All Categories
Unassigned
Select Month
January
February
March
April
May
June
July
August
September
October
November
December
Select Year
2022
2023
2024
2025
Filter