Scroll Down To Access Teacher Page

Additional Resources Embedded on Toolbar to Your Left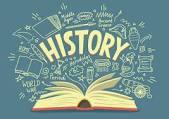 Phone: 914-376-8118
Email:
Degrees and Certifications:
Mrs.

Leanne V. Schwan

Extra Help: Tues or Thurs (by appt.)
"Human history becomes more and more a race between education and catastrophe".
H. G. Wells
I have been a teacher since 1997 and been with Yonkers since Sept. 2000. At Roosevelt, I oversee the Yonkers Unified Student Leadership Council as well as the Junior Achievement program. When not teaching, I enjoy traveling and spending time with my family.
DAILY TEACHER SCHEDULE:

Ms. Schwan's Class Schedule

FOLLOW THE MICROSOFT TEAMS LINKS BELOW TO ACCESS OUR ONLINE CLASSES!

Global History - Period 1 & Period 2 (7:45-10:16 AM)

CL Anthropology- P3 (10:19 -11:09 AM)

Global History - Period 7 & Period 8 (12:51-2:28 PM)

EXTRA HELP AVAILABLE EVERY DAY 5th Period or Tuesday's after school by appointment