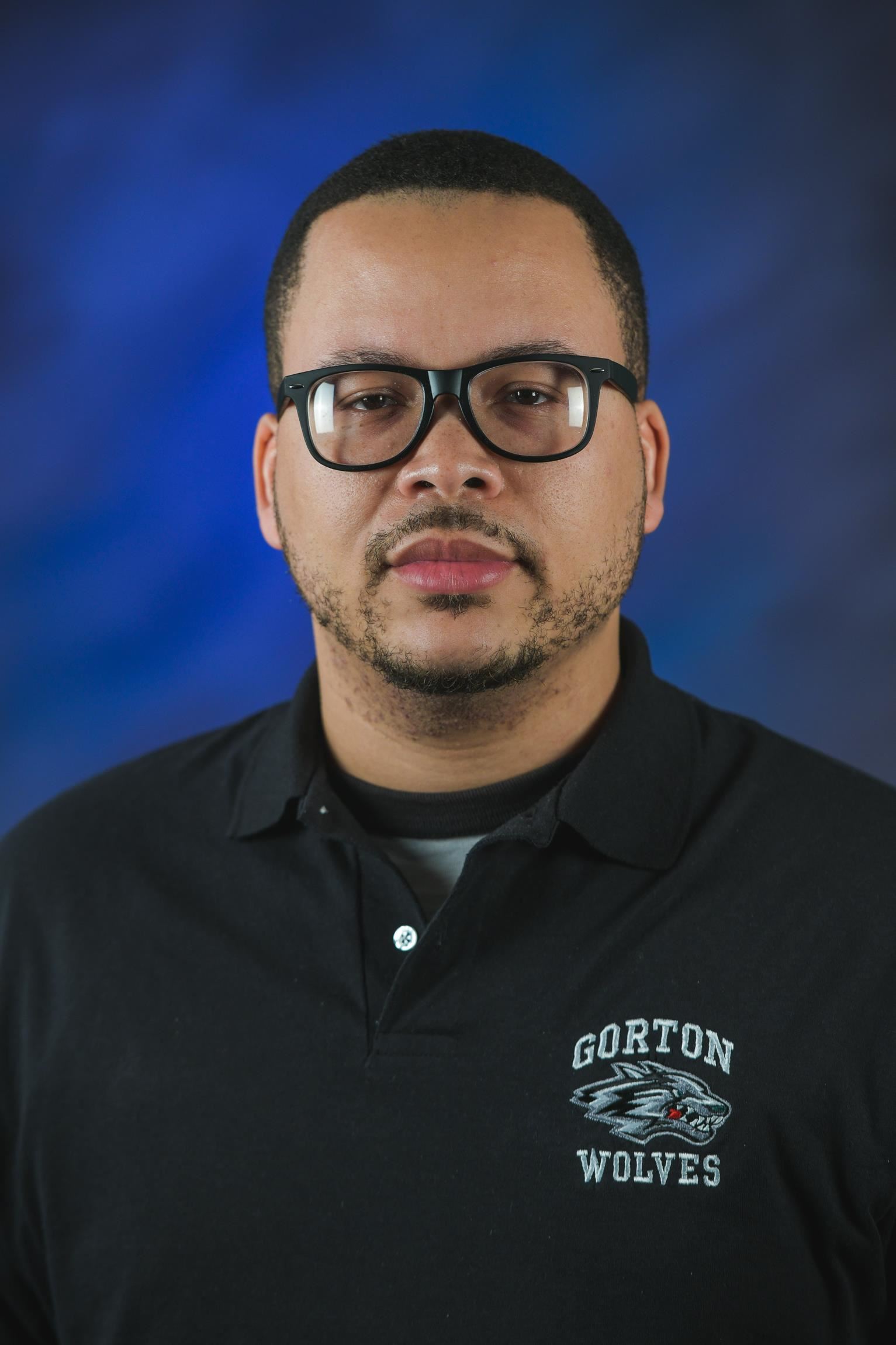 Phone:
Email:
Degrees and Certifications:
Spencer Anderton: Head Custodian Gorton High School

Spencer Anderton grew up in Yonkers, attended School 30 and Boroughs Junior High School and graduated from Gorton High School in 1999. Mr. Anderton joined the Yonkers Public Schools in 2007 as a custodial worker at Yonkers Middle High School. Throughout his career in the District, Spencer was a custodial worker at the DiChiaro School, Yonkers Montessori Academy, Paideia School 15, School 16, Riverside High School, and the Vive School. In 2016, he was promoted to Building Custodian 1 at School 22. In March 2017, Spencer was promoted to Building Custodian 2 assigned to Roosevelt High School-Early College Studies, and in January 2018, Spencer was assigned to his alma mater, Gorton High School.

Principal Shaggura noted in his nomination of Spencer, "Words cannot express my gratitude and respect for him. He displays professional leadership skills and work ethic on every level. Mr. Anderton is always visible and reachable whenever our students or staff need him or his department. He goes above and beyond to ensure our building is in good condition for our students and staff." The accolades highlighted his handling of the extensive construction and renovations that occurred last summer at Gorton. "Mr. Anderton, along with his staff, worked long hours and additional days to ensure the building was able to open for the start of the school year. The work continues at Gorton, and Mr. Anderton keeps my administration informed of the progress as well as significant issues that may affect our daily operations." And, on a final note, Principal Shaggura said, Mr. Anderton takes pride in his responsibilities and it is reflected in what we have accomplished at Gorton."

When asked what he liked most about his job, Spencer simply wrote, "my team, administration and CSEA."

Spencer Anderton continues to live in Yonkers. His 12 year old son attends Westchester Hills School 29. He noted that his parents and siblings grew up in Yonkers and attended Yonkers Public Schools.