Administrator of the Year Leadership in Education Award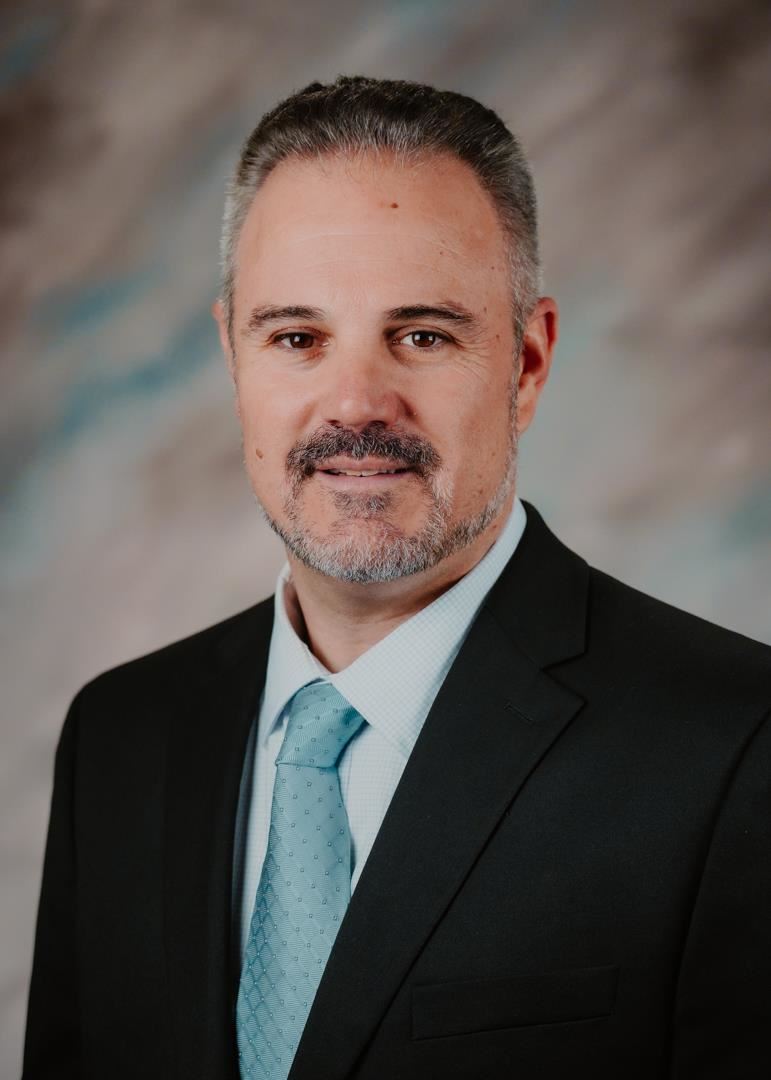 Phone:
Email:
Degrees and Certifications:
Mr. Mark Ametrano

Annually, since 1986, the Yonkers Board of Education, in collaboration with the Rotary Club of Yonkers – East Yonkers, awards the Leadership in Education, also known as the Administrator of the Year, which is presented to an administrator who personifies the spirit, dedication and accomplishments of an outstanding instructional leader. "Dynamic educational leaders understand and act on what is necessary to produce positive academic, behavioral and social-emotional outcomes for their students as well as supporting staff to achieve that common goal." Principal Mark Ametrano personifies these qualities, notes Dr. Edwin M. Quezada, Superintendent of Yonkers Public Schools. "Principal Ametrano's love and respect for every child to reach their potential and become productive members of society as adults is the foundation for his steadfast commitment to the work required of school leaders. In every visit I have made to the Enrico Fermi School it was evident that Principal Ametrano was adored by the students and well respected by the entire learning community."

Mark Ametrano received a Bachelor of Science Degree from Iona College majoring in Business. He earned a Master of Arts Degree in Education from Fordham University and an additional Master in School Administration from Mercy College.

In 1997, Mr. Ametrano began his career in the Yonkers Public Schools as a 6th grade teacher at Rosemarie Ann Siragusa School and in 1998 he transferred to Museum School 25, taught science and coached girls modified basketball. His first administrative assignment in 2003 was at Gorton High School as an Administrative Intern and Assistant Principal. In 2009, as an assistant principal, he transferred to the Enrico Fermi School and was promoted to Principal in 2015.

The nomination for Principal Ametrano, submitted by his former assistant principals, now Principals, Dr. Vanessa Vasquez, Lourdes Cruz and Melissa Rodriguez noted, "At the core of Mr. Ametrano's commitment to quality education is the universal understanding that everyone who comes to America comes with the purpose of succeeding in their new country." Mr. Ametrano constantly states that our job as educational professionals is to "Give our students a clear vision on what they have to do to be successful in the future." Mr. Ametrano understands the cultural challenges that confront Enrico Fermi students. Therefore, working with the entire staff a curriculum for student success today and in the future was designed for students to become financially literate and exposed to real-life experiences to succeed in any trade or profession. Mr. Ametrano's main priority is to ensure that all students are exposed to a curriculum delivered by accomplished teachers with an accompanying extracurricular opportunity. Mr. Ametrano created and implemented the Career Opportunity and Real-World Experiences – C.O.R.E curriculum, working with the staff. This curriculum consists of all homerooms, both monolingual and bilingual, engaging in 4 real-world experiences, three in-school presentations that include a culminating presentation, and one out-of-school experience.

When asked what he likes most about his job, Principal Ametrano wrote, "I have the opportunity to create and provide an educational environment for the Enrico Fermi students that is kind, caring, rigorous and inspirational. For the past 14 years, I have been blessed to be surrounded by such warm and loving families, students, and staff. The parents are supportive, understanding, and always willing to work together to resolve any concerns or issues. Our students are respectful young men and women who love attending school, have a love of learning, and are truly driven to achieve greatness. The Enrico Fermi staff are dedicated professionals who have our students' best interest at heart. Whenever I walk into a classroom, I immediately feel positive energy, especially from my little ones who make me feel like a rock star. From the moment I began working at Fermi, I immediately felt welcomed, accepted, and loved. It is hard to describe in words, but Fermi is a SPECIAL PLACE."

Mark and Gina Ametrano, who is an English as a New Language Teacher at Gorton High School, celebrated 24 fabulous years together. Their son, Michael, is a sophomore at Binghamton University majoring in Ecosystems. In Binghamton this fall, Michael will be a Teaching Assistant for Organic Chemistry. He is active in his fraternity, Delta Sigma Phi, head of the Philanthropy, Health & Wellness, and Environmental Committees and plays Club Rugby. In high school, he was captain of the wrestling team. Daughter Ava, is a senior at Horace Greely High School, Captain of the softball team, three-years on the wrestling team, and plays saxophone for the Concert and Stage Bands. Ava will be attending Oneonta State University in the fall as a Music Industry Major and wants to play softball in college.

Mark's parents, John and Angela Ametrano, have lived in Yonkers since 1996. His sister, Deana Mendelson, resides in Ardsley with his two nieces, Gianna and Tory.

The Leadership in Education Award Program, inaugurated in 1986 by the Rotary Club in association with the Yonkers Board of Education, recognizes the significant role of school leadership in achieving student success.