2015 Administrator of the Year Leadership in Education Award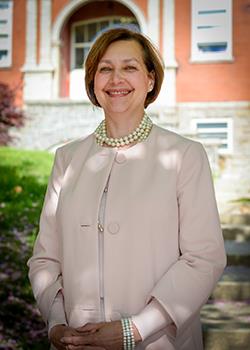 Phone:
Email:
Degrees and Certifications:
Cynthia Eisner

Cynthia Eisner is a compassionate, driven principal who uses her educational expertise and strong leadership style to inspire students, staff and families. Mrs. Eisner not only focuses on academic achievement, but rather cultivates a school community that nurtures the whole child exemplifying the attributes of this award.

Cynthia Birkenfeld Eisner, twenty-five years ago this February, began her career with the Yonkers Public Schools as a Special Education substitute teacher. Mrs. Eisner's instructional skills and rapport with special needs students were quickly recognized; she was appointed a teaching position for September in 1990 at Scholastic Academy instructing emotionally handicapped students. In 1997, she transferred to Martin Luther King, Jr, School as a Resource Teacher and served as the Yonkers Federation of Teachers building representative. Mrs. Eisner's administrative career began to evolve in 1999 when she was assigned to the Special Education Department at Central Office serving as Chairperson for the Committee of Special Education. In January 2001, she was an administrative intern in the Human Resources Department while earning her professional degree in educational administration and in August she was assigned to the Robert C. Dodson School as Assistant Principal. Once again, her skills were quickly recognized and in 2003 Mrs. Eisner was appointed School 16's Principal where she has remained for 12 years.

The consummate professional with a welcoming smile, Principal Eisner nurtures the entire School 16 community. Under her tutelage, there is a shared responsibility for students' success among the entire staff, parents and children. As the school's instructional leader she cultivates a data-driven learning community where teachers are empowered, reflective and proactive professionals. School 16 students have the opportunity to achieve their maximum academic, physical, social and emotional potential. Through ongoing communications parent involvement thrives.

A predictor of Mrs. Eisner's success can be found in her first annual evaluation in June 1991. Scholastic Academy Principal Alice Listi wrote, "… she has shown command of subject matter, organized information into meaningful lessons, fulfilled assigned tasks, worked cooperatively with her colleagues and communicated most effectively with parents. Her caring, stick-to-itive manner and gentle smile are assets within this traditional education setting."

School 16 is woven in Mrs. Eisner's life tapestry. She was an active PTA parent when both children attended School 16. As a substitute teacher, she honed her skills at the school. Today, she resides in the school community she leads.

Principal Eisner received a Bachelor of Science degree in Marketing from Fordham University, a Master of Education degree in Special Education from Long Island University and Master of Education degree in School and District Administration and Supervision from Fordham University. She holds New York State teaching certificates in special education and nursery through grade six.

Fred and Cynthia Eisner, are the proud parents of son Christopher, a Yonkers Firefighter, married to Nicole and daughter Samantha, a Yonkers Public School teacher, married to Joshua Sorrentino. They are adoring grandparents of Vivian and Henry Eisner and Olivia Sorrentino. Great grandmother, Jacinta Birkenfeld, 101 years young, and her brother Carl, a Yonkers resident, revel in Cynthia's accomplishments.