Spanish 7th and 8th Grade
Phone: 914-376-8540
Email:
Degrees and Certifications:
B.A. in Spanish Language Penn State University M.A. in Latin American Literature Boston University Certificate in Translation New York University ACTFL Certified Proficiency Tester in Spanish and English
Mrs.

Renée Román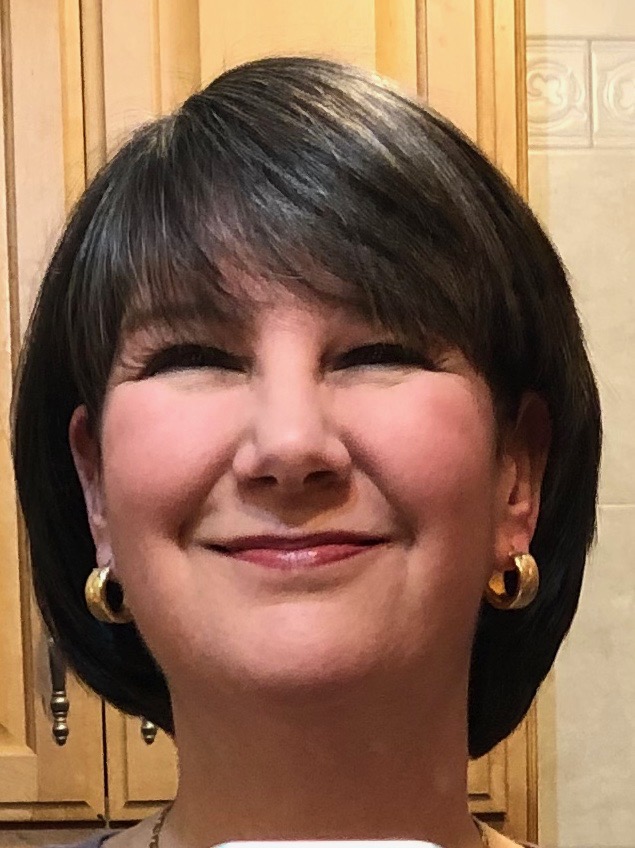 Dear Families,
¡Bienvenidos a la clase de español! Welcome to Spanish class! In case you haven't seen this information elsewhere, I have compiled some helpful videos and information below. This video Parent Technology Academy (https://www.yonkerspublicschools.org/Page/45326) is really helpful for both parents and students. It shows you how to log in to PowerSchool and Microsoft Teams. It is a good place to start and will help you know what to do on Tuesday morning. There are also videos for students to help them learn to navigate Microsoft Teams. (https://www.yonkerspublicschools.org/Page/37215) It would be good to spend some time with them before school begins in order to make our first sessions run smoother.
If you are already familiar with PowerSchool and Teams, below I summarize some information from the videos about signing on to these sites this year.
I will be greeting all of the students in Microsoft Teams on Tuesday, September 8. Please log on at the period indicated on your schedule. Please see the schedule below. To join our class meeting, please open your Spanish class in Teams. Click on "Posts" at the top and look for the button that says "Join" in the stream. It will appear there when the meeting starts.
I am really looking forward to meeting my new 7th grade students and seeing the familiar faces of my 8th grade students who I have really missed seeing since March.
I will be using the Remind app to send out notices and communicate with parents. You can also contact me by email at rborio-roman@yonkerspublicschools.org. Seventh grade families will be receiving an invitation to join Remind from me. Eighth grade families who have not joined may join using the code below.
If you are not using Remind and would like join, here are the links:
7th Grade Spanish A1: Join Remind or open the app and enter our class code: @hdh6hg
8th Grade Spanish A2: Join Remind or open the app and enter our class code: @2ckkh3
I highly recommend signing up for Remind for both parents and students since it is an easy way to ensure that you will receive messages about assignments and have questions answered quickly.
Please don't hesitate to contact me if you need help navigating all this.
See you on Tuesday, September 8!
Warm regards,
Renée Román
Logging onto PowerSchool
Please log into PowerSchool to view your child's schedule
Username: your child's six digit student ID number
Password: your child's birthday in this format mm/dd/yyyy
Logging into Microsoft Teams
Sign into

www.office.com

or you may sign into your Clever account----> click on office 365
Sign in using your student email, which is your six digit student ID following by @yonkerspublicschools.org Example:

123456@yonkerspublicschools.org
The password is the student's birthdate in the following format:

mmddyyyy
Once you are signed in click on TEAMS

In Teams click on "Posts". You will see a button that say "Join". It will appear just before the class is about to start.
Username: student number@yonkerspublicschools.org
Password: your child's birthday in this format mm/dd/yyyy
YMA Middle and High School Schedule
Period Time
1 7.35 -- 8.22
2 8.26 -- 9.13
3 9.17 -- 10.04
4 10.08 -- 10.55
5 10.59 -- 11.46
6 11.50 --12.37
7 12.41 --1.28
8 1.32 - 2.15
Microsoft Teams Parent Training Videos
Parent Technology Academy
https://www.yonkerspublicschools.org/Page/45326
Academia de tecnología para padres
https://www.yonkerspublicschools.org/Page/45327
Microsoft Teams Student Training Videos
https://www.yonkerspublicschools.org/Page/37215
How to log onto Teams and submit assignments