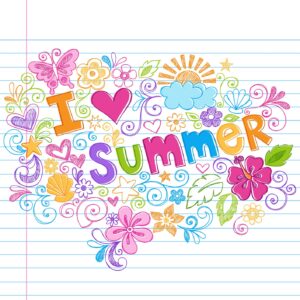 Phone:
Email:
Degrees and Certifications:
Mrs.

Civitano
June 1st-June 5th/6th:
**Daily

assignment: Family Fun Weekly Planner
June - Due June 10th:
**Summer safety TRIFOLD pamphlet
see Assignment page for details
<---------------------------------
NEW Family Values Assignment: see assignment tab
Check the ASSIGNMENT TAB for assigned work :)
<----------------------------------
Text (via Remind) or Email me lcivitano@yonkerspublicschools.org 7:30am-2:30pm
May
National Health Observances: Physical Fitness and Sports, Hepatitis Awareness, Stroke Awareness, and Women's Health
#MoveInMay
See Assignment list for logging activities to complete :)
Let me know if you have any questions :)
https://health.gov/MoveYourWay/Activity-Planner/At-Home/
Copy and paste this link to start your plan! (This link will also be in the Assignment section of this page)
For Flexible Friday 5/8/2020: MOTHER'S DAY!!!
Create a virtual card, message, video, or poster highlighting your mother or someone who is as important as their mother ... CREDIT WHEN SENT TO ME :)
April 20-24th
Last minute submissions due NO LATER than WEDNESDAY, April 22nd
April 23rd and 24th- District Website Civitano Challenges Contest found in Yonkers Public Schools District Learning, Health :)
April 13th - 17th
Catch up week!!!
Please complete all assignments WITH the Completed WORK LOG/Record sheet For my Health class only:
* the assignment
* the date you submitted it
* how you submitted it (email or remind image)
Last week, April 6th-10th, was National Drug and Alcohol Awareness week...
I have assigned a few articles and activities to complete by Friday, April 10th. Please check the Assignment section for this weeks articles and activities...
Please email me or text me via Remind for any questions you need.
You are all doing really well and I am sure this is may not be the easiest thing to do things on your own or with limited assistance... but keep at it! This is a challenge that you will overcome in your own way and you will learn a lot about yourselves... I am very proud of what we have all been able to accomplish, in all matters of our lives... Keep it up and keep a strong mind! We are in this together, so please ask me for any help you need!
Stay healthy, safe, happy and busy during time at home... Eat healthy meals! Fruits and veggies are plentyful in the grocery stores!!! Do excercise and get a good solid night's sleep (not just day napping)...
I am available from 7:30am-3:00pm M-F.... I answer quickly via Remind and will check email throughout that time frame.
Please see the Assignment Section (on the Left <----)
ALL assignments are accessable via Blackboards' Teacher site...
Assignments CAN be under All Assignments or High School or Middle School specific or UNAssigned means ALL grade levels... please check all that relate to you..
the month of MARCH and APRIL / year 2020 in the drop-down bars... Click Filter and all assignements will be accessable.
****Reflection journals are VERY IMPORTANT-see "Assignments"
Please watch the movies and answer the given question posted or linked with the movies... (see "Assignments")
----Super Size Me - link with questions-continue where we left off
----When friendship Kills, A secret between friends - Middle school: poster project / High School: Attached discussion questions
----WALL-E : Attached questions for ALL
----28 days: High School ONLY - Attached questions to be completed
I have also assigned a few videos and activities via www.ReThinkED.com (You must contact me directly to get your login info)
If you have any questions, please email me:
lcivitano@yonkerspublicschools.org
Also, for more direct messaging, sign up with the Remind app:
TEXT the # 81010
type in the message box to sign up for your specific class - Include the "@" symbol
Pd 4 A/B text: @6y8egg
Pd 4 C/D text: @43agdgc
Pd 5 A/B text: @k88c68
Pd 5 C/D text: @2kkf92
Pd 6 A/B text: @9dk2d6
Pd 6C/D text: @d42k2h4
****Periods 1 and 8, please email me and I will send you items directly.
Information for Parents and Students...SURVEY

March 2020

Dear Parents,

While this is a difficult time, it is important for us all to continue to focus on our physical, mental, and social emotional health and to work on strategies for helping ourselves and others build resilience and community support.

Social Emotional Learning (SEL) is the foundation for managing emotions, having healthy relationships, understanding and empathizing with others, being responsible and safe, and learning to cope with difficult situations and manage our stress, emotions, anxiety, and fear during these difficult times.

We are providing your child with resources to access at home, starting with a survey to help support your child's Social Emotional Growth. They can log onto www.rethinked.com with their username and password that will give them access to the survey and many other resources related to SEL. Please have your child email Ms. Civitano at lcivitano@yonkerspublicschools.org, first to get their user name and password.