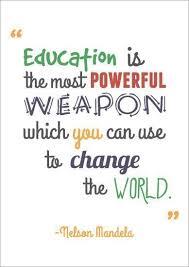 Phone: 914-376-8540
Email:
Degrees and Certifications:
Ms.

McKenna

Office Hours via email: Monday through Friday, 9:00 a.m. - 12:30 p.m.

UPDATED: July 3, 2020

Recommended Khan Academy Summer Assignments have been posted. Assignments cover a review of topics covered during the school year and new topics (angles, volume, surface area, statistics, probability) that are pre-requisites for 8th grade. You may use the due dates as a pacing guide.

PLEASE VISIT THIS PAGE DAILY FOR UPDATES - SCROLL TO THE END

View your classmates' Playground Scale Drawing Projects:

Ariana Dussek Emmanuellar Asiedu Gianna Barone Jack Gleeson Mia Feliciano Keelyn Connaughton Ellah Todd

View your classmates' MoMath Designs:

Sarah Vushaj Andrea Hegarty Kayla Smith Emmanuellar Asiedu

DISTANCE LEARNING INSTRUCTIONS

During the time that Yonkers Public Schools are closed, students are expected to engage in learning at home. All assignments, including worksheets, and links to videos and online exercises will be posted on this page. Students may email me for assistance.

Keep track of your assignments with a Student Work Log

TO ACCESS ASSIGNMENTS ON MY YMA CLASS PAGE:

Click on the "Assignments" tab on the left of this page. Select the assignment and follow the directions. Email photos or scanned copies of your completed assignments to me before 2:45 p.m. on the due date. Answer keys for assignments will be posted on the morning after the due date. Assignments received after answer keys have been posted will not receive full credit.

TO ACCESS ASSIGNMENTS ON KHAN ACADEMY :

Log in to www.khanacademy.org. Once logged in to Khan Academy, click on the "Assignments" tab, select an assignment, and begin. Complete the assignments before 11:59 p.m. on the due date. If you fall behind, all assignments can be found by clicking the "Past" tab in Khan Academy. All Khan Academy assignments are submitted to me automatically.

Your username is your school email address. Your password is your school id number followed by your uppercase initials.

When you log in, make sure you see "Ms. McKenna" under "My Coaches." If not, then enter the class code for your class as printed below.

7M4 (per 3/6) class code - MGBN36H2 7M3 (per 7/8) class code - 69JVTBD3

IF YOU ARE UNABLE TO LOG IN TO YOUR EXISTING ACCOUNT that we created together in September:

Click on "forgot my password" and create a new password (Remember to write it down and keep it in a safe place!)

IF THAT DOESN'T WORK:

You must create a NEW account with an email address that is NOT the school email address that you used to create your account in September. You may use your personal email if you have one, or you can use your parent's email. (Remember to write down your login and password and keep them in a safe place!)

Once your account is created, you must "join a class" by entering my class code.

7M4 (periods 3 and 6) class code - MGBN36H2

7M3 (periods 7/8) class code - 69JVTBD3

After the class code is entered, you should see "Ms. McKenna" listed under "My Coaches/Teachers." Then you're ready to go!

TO ACCESS TESTS AND QUIZZES ON CASTLE LEARNING:

Go to the Yonkers Montessori Academy website. Click on the CLEVER Portal located in the lower right side of the page. Follow the directions on the CLEVER sign in page to log in and enter your password. Once logged in, select Castle Learning. Click on Incomplete Assignments, select an assignment, and begin. Complete assignments on or before 2:45 p.m. on the due date. Castle Learning assignments are submitted to me automatically.

IF YOU HAVE ANY QUESTIONS, email me at gmckenna@yonkerspublicschools.org.

++++++++++++++++++++++++++++++++++++++++++++++++++++++++++++++++++++++++++++++++++++++++++++++++++++++++++

SPECIAL ANNOUNCEMENTS

There are other things to do besides stare at a screen. Try these: Screen Breaks

Khan Academy has developed daily schedules for students and started holding daily livestreams. Please keep checking the resource page on khanacademy.org as it gets updated regularly.

Museum of Mathematics has many fun and exciting virtual events for all ages. View the museum events page for details: MoMath


==========================================================================================================

END OF UPDATES

==========================================================================================================

Ms. McKenna is a New York State certified Math teacher holding a B.S. degree in Accounting and a Masters degree in Secondary Education. She began her teaching career in New York City Public Schools. She has been employed by Yonkers Public Schools for twenty years and is currently teaching seventh grade Math in Yonkers Montessori Academy. Ms. McKenna is also a YMA PTSA member and the National Junior Honor Society Advisor.