For home based learning questions, please email me at khoxhaj@yonkerspublicschools.org or send a message on the REMIND APP.
Grades 1,2,3 Work Packets

These packets are now past due, meaning they should have been completed by 3/30/2020. Once that is completed, please move on to the district's electronic learning tab for hard copies of math, ela, science and social studies. Record all completed work on the district's distance learning log. Also, please read the letter on this class page for think central(Journeys) assignments, and for distance learning expectations.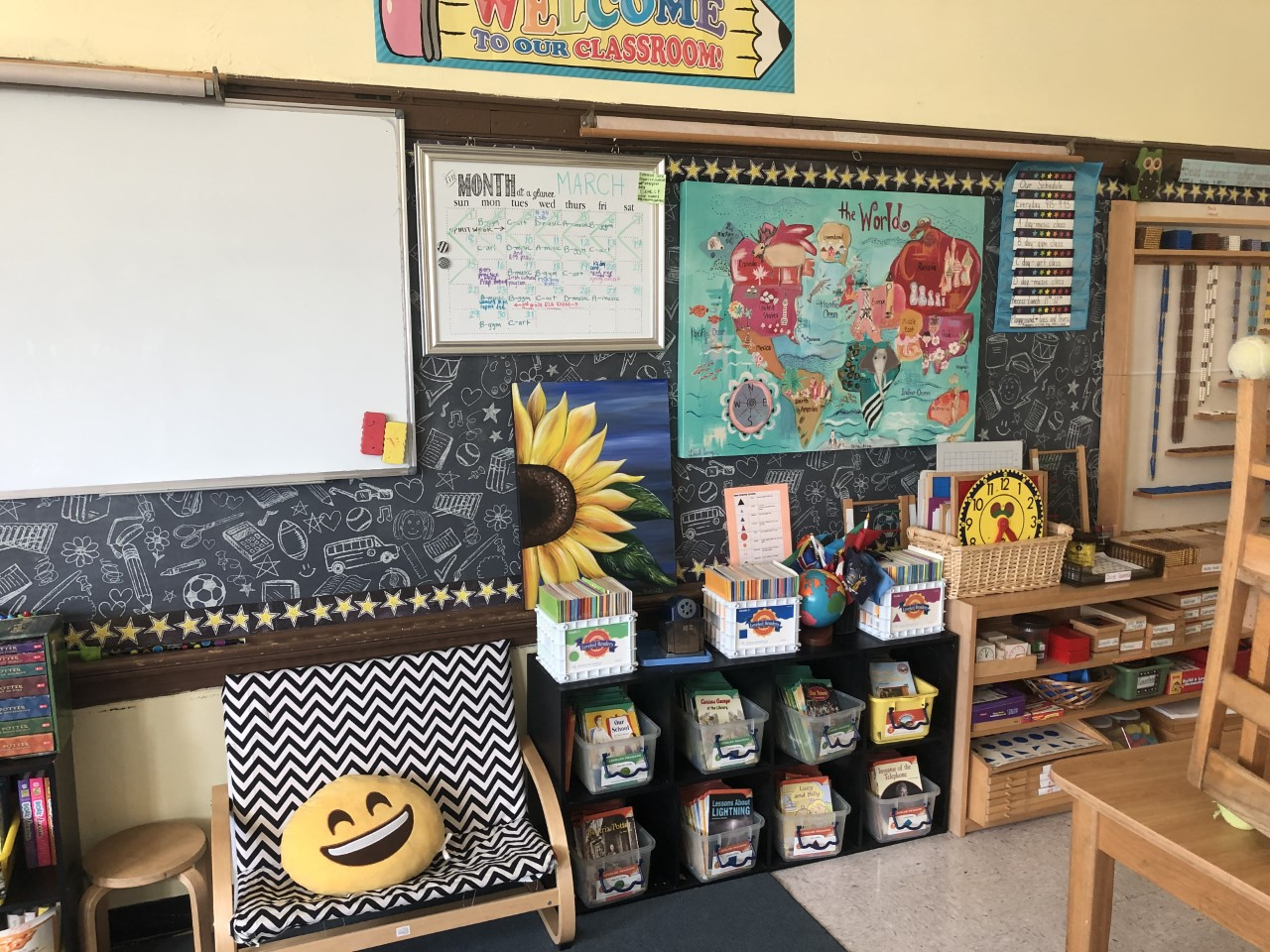 Phone: 914-376-8540 School Hours (Mon.-Fri.) 10am-1:30pm
Email:
Degrees and Certifications:
BS in Elementary Education 1999 Masters in Reading 2003 AMS (American Montessori Society)-Elementary Certified
Mrs.

Katarina Hoxhaj

Hello Families and happy summer!

Please contact me for questions, comments, and guidance through my e-mail and on the REMIND APP.

Please allow your child to take the Yonkers Public Schools library survey. The link is here>https://www.yonkerspublicschools.org/Page/1721

SUMMER READING!

This year our K-12 Summer Reading Program is new and online. It is called READsquared. The program makes available grade leveled e-Books from the Yonkers Public Library. Students can create and e-mail summer reading book lists to their teachers from this program. Grade level-summer reading assignments are called Missions. These are available online in the program. To access the program you will need a Yonkers Public Library card and you must create an account.

The link to obtain a Yonkers Public Library card is here: https://www.ypl.org/services/librarycard/ You can also download the free app on your phone. Here is the link for students to register for READsquared is here: https://demo.readsquared.com/ Flyers and instructional videos will be available on our school website and one Yonkers Public Library website. Find more information on the YPS site here: https://www.yonkerspublicschools.org/summerreading

*You can also download the traditional pencil/paper version (if you prefer not to do the online reading) on the third link I've provided above.

SUMMER WORK:

ALL GRADES are to complete the Yonkers Summer Reading as explained above, plus...

Current Grade 1 & 2- Please go to September 8th on the calendar on this class page. There you can download the 1st & 2nd grade summer packet.

Grade 3 entering grade 4- the intermediate teachers have requested that you complete the Yonkers Summer Reading list.

*CLEVER is available for your child's use all throughout the summer.

Congratulations to our class for winning 2nd place on Field Day! Great job everyone!

Distance Learning Deliveries: delivery #1 week of 3/23/2020(passwords and parent letter), delivery #2 week of 3/30/2020(reading/writing journals), delivery #3 (steam activities), delivery #4 week of 4/5/2020 (distance learning letter), delivery #5 week of 4/13/2020 (ela/math/challenge menus), delivery #6 week of 4/27/2020 (Scholastic & Science Spin articles and worksheets), delivery #7 week of 5/4/2020 (mixed subject work), delivery #8 week of 5/25/2020 (family letter and learning menus) and delivery #9 (June 10th at school) from me!

Please have your child log into Clever to use the websites on our class page and the sites we have already have set up for our class. Once logged into Clever, your child will have an abundance of things to do both on the school district page and our class page. These websites support the common core, what we do in class and your child has assignments to complete: Zearn.org, Happynumbers, Freckle, Sumdog, brainpopjr, storyonline, gonoodle typing, bookflix, lightbox (use 6 dgigit ID for username and password), i-Ready (there are assignments with due dates) Think Central, and Castle Learning (1st and 2nd graders use "self study". 3rd graders have assignments in ela, math and will use "self study"). Third graders please use Rally Education Online, through Clever. A Mystery Science link, Think Central assignments and more has also been added to the assignment tab on this class page.

Please download Khan Academy Kids APP. It's most geared toward 1st & 2nd grade. Third graders can use it for the grammar section. This APP is for iPhone and iPad only.

Look at the photos tab on this page. I'll add more as time goes on. Click on the letter "i" on the top, left hand side of each photo for details. Thank you for sending them to me!


15 things that are part of School distance learning:

*Create a schedule with your child about how each day will work. Divide the time for your child with: work in 4-5, 20 minute increments (packets, journaling with the menus I sent home, STEAM activities that were sent home), computer (i-Ready, Rally, sum dog, etc.), completing the Specials teacher's work, reading, 15 minute brain breaks (playing outside, lego time, snacks, drawing, listening to music, art, etc) meals and family time.

1. Please allow them to use all of the above websites. Rotate them so that your child is working on each twice a week.

2. Look at the assignments tab on this class page. The Student work log for distance learning can be found there. I also sent it in the REMIND APP on 4/8/2020. You can also find the log on the YP Schools home page under the distance learning tab (PDF & Word). On a separate sheet, you can log computer time.

3. Packets of work (by grade) are available to print off this page. On the district's "electronic learning" tab you will find different materials to print. To request hard copies of these materials, please call 721-8810 or 721-8811.

4. Please have your child read books daily and write summaries in a notebook (Journeys stories count,too). Don't forget to fill in the reading log that is attached to the packets and an extra copy was sent to you in the mail during the week of 3/23/2020!

5. In the Journeys textbook, please have your child read the next story for practice. Visit Think Central via Clever to access the textbook,workbook, grammar snap videos and decodables. Please be sure you choose the correct grade once you're in the "library". The assignments tab on this page will explain more on how to access the workbook and print pages for lessons 25, 26, 27, 28, 29 and 30.

6. Work on STEAM (science, technology, engineering and mathematics) activities at home. These activities use everyday materials. For example: building a leprechaun trap, building a bridge, baking soda volcano, make an instrument, and so on. A letter with STEAM menu items was sent to your homes about it during the week of April 5, 2020. Please forward pictures to me of your child's STEAM projects via email or the REMIND APP.

7. Please visit Scholastic's Learn at Home website. www.scholastic.com/learnathome There are 20+ days of free resources for your child to complete. It includes articles, stories, videos, and fun learning challenges.

8. Journal daily using the reading, writing, math and challenge menus that were sent home 3/30, 4/16, 5/4 and 5/25 by me. Paste the task on the top of a notebook page, date it and respond.

Please send pictures of completed work.

9. ZOOM conferences were held on: 4/1, 4/6, 4/21, 4/24, 4/27, 4/29, 5/1, 5/4, 5/6, 5/8, 5/11, 5/13, 5/14 (3rd graders with Mrs. Lyons and I), 5/18, 5/20, 5/21(surprise guest-Mrs. Rosoff who read a Memorial Day poem), 5/27, 5/28, 6/2, 6/3, 6/4, 6/8, 6/9, 6/11, 6/16, 6/17, and 6/18. It is so nice to see you all, including Miss Kerine!

Read alouds covered: All The World, The Cool Bean, We Count (census), The Rain Forest, The Very Impatient Caterpillar, Born to be a Butterfly, I Love You Stinky Face, The Greedy Triangle, Big Red Lollipop, Fraction Fun, All Are Welcome, The Sun Is Kind of a Big Deal! and When It's The Last Day Of School.

Directed activities/lessons completed: Earth Day, The Cool Bean, The Rainforest Layers, We Count Census, the Water Cycle, the Butterfly Life Cycle, parts of a caterpillar, parts of a butterfly, Mother's Day card, Polygons, 3D shapes, empathy, Memorial Day, fractions, Go Noodle (angels & lines, patterns), All Are Welcome drawing, solar system, math riddles, brain teasers, 'Summer is Sweet' Pineapple. Experiment covered: balloon science. Invitation for the next one will be sent out on the REMIND APP and/or in an email.

10. Visit the Books tab on this page for book recommendations by me. I will update this list of my favorite books so please re-visit it.

11. Your child does have an e-mail through the district which is their 6digit ID@yonkerspublicschools.org. Please have them check it on the office.com portal. Their password is the network password they use to log into Clever.

12. Virtual Field Trips: Hudson River Museum's, Museum from Home for storytime, awesome astronomy, art projects, science projects and more at hrm.org/museumfromhome

Lunch Doodles with Mo Willems https://www.kennedy-center.org

Yonkers Public Library website- Wednesday is Family Lunch-Together Art via ZOOM

kids.sandiegozoo.org- Live cams and animal videos.

census.gov https://govalleykids.com/virtual-fieldtrips/ https://njtvonline.org

13. *Visit the library (Mrs. Westphal), art (Mrs. Robbins), music (Mr. Kaplan), gym (Ms. Bedlington) and reading (Ms. Lyons) teacher's pages for assignments. Take pictures and send via email to them.

14. Your child can access our Scholastic News and Science Spin subscriptions @ scholastic.com/sn2 Please look at the student code I sent via the REMIND APP on 4/9/2020.

15. Communicate with Mrs. Hoxhaj 2-3 times per week about what your child is doing. Send pictures of your child's work via e-mail or on the REMIND APP. Record all completed work on the distance learning log which can be found on the YP Schools homepage (right hand side). You can download it on word or as a PDF.

I am here to help! Please contact Mrs. Hoxhaj with questions on the following:

khoxhaj@yonkerspublicschools.org

Remind APP