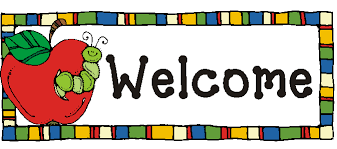 Phone: (914) 376-8540
Email:
Degrees and Certifications:
Welcome To Mrs. Fava's Class
**The last day of distance learning/school is Thursday, June 18th**

***District Library Services Summer Assignment***

Click on the appropriate link on the left to check for your child's assignments.

If there are any questions concerning the posted work packets, I will be available Monday-Friday from 8:00 - 11:30 AM by contacting me through my school email.

I have been calling and enjoyed speaking to many of you and your children this week. Please email photos of your children engaging in at home learning activities so that we can post them on our YMA website and share them when we return to school.

As a reminder, please check Google Classroom for classroom material and assignments.

Please keep any packets, writings or drawings in a folder. Make sure your child's name and completion date are on each page. All work and journals will be collected when we return to school.Also,please send photos or scans of completed " favorite " pages.

A note from Ms. Bedlington (Gym Teacher) regarding field day: Check her class page for the "Field Day Folder". You will choose 4 or more activities to do. Read all of the directions carefully. Record all of th scores on the score card and return to Ms. Bedlington by midnight, May 29, 2020. The winning class will be determined by the percentage of participation.

The music, gym and art teachers have posted assignments on their pages as well. Please click on the links below to access their pages.
Please access Clever and all other online resources from the District by using your child's 8 digit date of birth as their password.

User name: 6 digit user ID number@yonkerspublicschools.org

Password: 8 digit date of birth (ex. 03182020)