Elementary Teacher of the Year 2016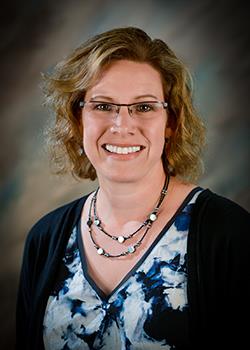 Phone:
Email:
Degrees and Certifications:
Christine Heidelberger

Christine Heidelberger joined the Yonkers Public Schools in September 2000 as a Kindergarten teacher at School 13. Christine remains at School 13 having also taught grades 3 and 6, and in her current position in prekindergarten. Mrs. Heidelberger received a Bachelor of Arts in Communication Disorders and Sciences from Plattsburgh State College studying Speech and Hearing Services, earned a Master of Science in Teaching from Iona College certified in grades prekindergarten through sixth, and Master of Science in Education in Reading Instruction from Long Island University.

"Being dedicated to my students and their growth inside and outside the classroom, is natural to me," wrote Mrs. Heidelberger in the nomination application. "First and foremost, I believe the students and the families need to feel safe and secure to learn. My biggest priority is to make students feel important and cared for and only then, can learning really begin. I also believe that if a parent/guardian trusts you, they will support you and their child's education and then together you will succeed."

Mrs. Heidelberger explained her philosophy of teaching begins, "with having understanding, patience and compassion. In order to teach children, you must know what they need, not just academically, but also emotionally. If you take the time to build bonds with your students, make personal connections with them, they will flourish to their potential. By creating a safe, risk-free environment, children will trust you and in turn, their families will do the same. With trust comes support which will assist in the learning process. I have done my best over these past 16 years to live and work by these words.

As a young teacher I tried my hardest to understand their struggles and celebrate their successes, but it wasn't until I became a parent that I fully understood the importance of the climate I was trying to develop in my classrooms. Being a parent has helped me keep focus that these children are someone's children and their treatment is to be equal to that of my own personal children. Once this is established, learning begins.

As far as supporting my students academically and leading them to both knowledge and understanding, I engage my students in interactive, hands-on activities that promote student-centered learning opportunities. I strive to facilitate their learning and base it around the curriculum while incorporating their inquiries and actions as part of the lesson planning process. I firmly believe in using formal and informal data to drive my lessons and use it to plan future lessons and activities. Students do not achieve at the same pace, therefore using data and pairing it with differentiated teaching materials, has led to improving the achievement levels of my students."

Christine and Bill Heidelberger have been married for 12 years and have three boys William, Aiden and Emmett.