Middle School Teacher of the Year 2017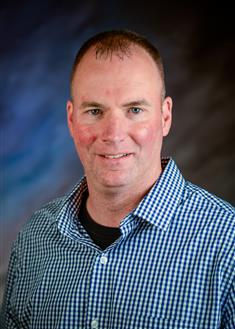 Phone:
Email:
Degrees and Certifications:
Mr. Joseph Fitzgerald

Joseph Fitzgerald, a Social Studies teacher, joined the Yonkers Public Schools in 1999 at Museum Middle School and in 2005, transferred to his current position at the Robert C. Dodson School. Mr. Fitzgerald wrote in his nomination application, "Since high school I had envisioned myself teaching and coaching basketball in Yonkers." During his 18 years in Yonkers along with his regular teaching assignment, Mr. Fitzgerald taught Summer STEM, Camp S.M.A.R.T, Secondary Summer School and adult students in the District's continuing education program, as well as coaching basketball. He is a member of the District's Social Studies Curriculum Writing Team and supports Social Studies professional development.

Mr. Fitzgerald was born and raised in Yonkers, a son of hardworking Irish immigrants who stressed the importance of education. Mr. Fitzgerald explained his philosophy of education, "Over the last twenty years, education has gone through many changes and challenges, my philosophy on how to lead children to both knowledge and understanding has remained steadfast. The basic tenets of my philosophy are hard work, planning, respect and having a sense of humor."

"First, I believe that change will take place when I create a positive learning environment for my students. One way that I try to create a positive environment is by creating a rapport with my students inside and outside of the classroom. Whether it is playing basketball or rehearsing with the oratorical club at lunch, students appreciate it when I take the time to help them on an individual level. Some students say that it is nice that 'you give up' your lunch period to help us. However, I never view this time as 'giving up' but rather as a crucial step to improving the relationship and academic achievement of my students. Once I have established their trust and respect, I can then challenge them to take risks in the classroom."

"Second, I believe that it is important to engage students in meaningful real-life experiences," and he leads by example. Student experiences are brought to life through his efforts and involvement in the total school program. Mr. Fitzgerald is faculty advisor for Dodson's Student Government and WE Club, volunteers as the middle school basketball coach, is the Social Studies Department liaison, a member of the school's Safety Team and PTA, as well as a cooperating teacher for Iona College education students.