Elementary Teacher of the Year 2017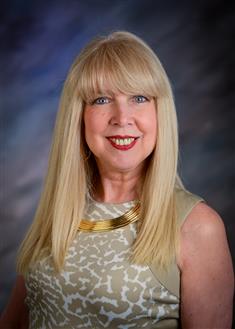 Phone:
Email:
Degrees and Certifications:
Ms. Lucia Ricciardi

Lucia Ricciardi began her career in the Yonkers Public Schools in 2001 as a fifth grade teacher at the Foxfire School. In 2009, she embraced the Integrated Co-teaching (ICT) model and moved into her current position at the William Boyce Thompson School, formerly called the Foxfire School.

Mrs. Ricciardi is a "proud" life-long resident of Yonkers. She attended Public School 3, Hawthorne Junior High School, and graduated from Yonkers High School. In her nomination application she wrote, "Family values and traditions instilled by my loving parents have always been an integral part of my life. Being the oldest of fourteen children, I remember having the desire to teach at a very young age. I would dress up and teach my siblings using the little desk and blackboard my parents had purchased for me… I always admired the teachers who did things differently (out of the box), and said, one day I'm going to be a teacher like that."

In her nomination application Mrs. Ricciardi describes her philosophy of education as simple, "kids can learn provided they are given the right type of educational designs and opportunities. I've presented this environment for growth and development in my classroom throughout my career. My philosophy and belief system is based on the theory that when children are in a safe, supportive environment presented with a variety of multidisciplinary learning opportunities and choices, they can thrive. Here they can learn to set achievable goals for themselves, and be provided with the academic and emotional support they need to succeed. I truly believe that students should be encouraged to take risks, think out of the box, and view their mistakes as learning experiences, not failures."

Mrs. Ricciardi is an active member of the school community and proud of her ongoing open communication with parents, colleagues, and administrators. She leads math professional development for her colleagues, is a member of the school's Data and Quality Improvement teams and every Wednesday during Intellex time students enjoy Zumba into a Healthy lifestyle with Ms. Ricciardi. Throughout the year she offers Math Club during the students' recess time and sponsors the Annual 4th Grade Awards Breakfast. She encourages her students to participate in contests and charitable activities, which is an important part of Ms. Ricciardi's personal life.