October 2016 Employee of the Month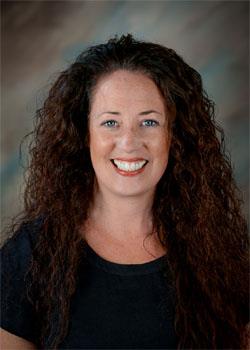 Phone:
Email:
Degrees and Certifications:
Yvonne Reynolds, Registered Professional Nurse

According to the National Association of School Nurses, "School nursing is a specialized practice of professional nursing that advances the well-being, academic success and life-long achievement and health of students. To that end, school nurses facilitate positive student responses to normal development; promote health and safety including a healthy environment; intervene with actual and potential health problems; provide case management services; and actively collaborate with others to build student and family capacity self-management, self-advocacy, and learning." Yvonne Reynolds has been doing that and more for the 10 years she has served the children & families in the Yonkers Public Schools.

In 2003, Yvonne received her Bachelor of Science in Nursing from the College of Mount St. Vincent and joined the Yonkers schools in 2006.

Nominated by District Nurse Practitioner Irene Tartas and highly endorsed by the entire Student Health and Wellness team as well as Principals Rivera and Brian Gray at Cross Hill Academy, Nurse Yvonne is described as a true professional with a caring demeanor. Ms. Reynolds has been instrumental in the orientation of nurses new to the District and is a mentor and resource for all of her colleagues. Constantly pursuing further knowledge, Yvonne independently finds professional development opportunities such as pediatric diabetes management to support her work with children. Nurse Yvonne also assists throughout the summer in the Title I program, with sports physicals and instructs CPR and first aid training.

Nurse Yvonne was asked what she liked most about her job. She simply wrote, I love working with children!

Ms. Reynolds is proud to follow in her mother's footstep, a woman that she adores and respects. Rena Reynolds, who retired 13 years ago from the Yonkers Public Schools as a school nurse for 20 years, loved her work.