November 2017 Employee of the Month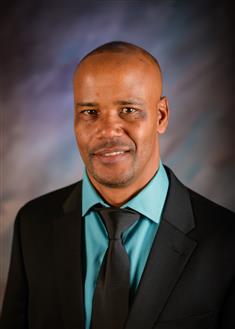 Phone:
Email:
Degrees and Certifications:
Amaury Trinidad

Amaury Trinidad joined the Yonkers Public Schools in April 2001 as a custodial worker at Commerce Middle School. In June 2002, he transferred to Saunders Trades & Technical High School, and he was briefly assigned to Museum Middle School in 2005 before he transferred to Lincoln High School, where he remained until 2015. Mr. Trinidad was promoted to his current position Motor Equipment Operator in November 2015. Amaury is one of 13 motor equipment operators caring for our 39 schools and maintenance facilities.

Motor equipment operators have diverse responsibilities; the only common link is an engine of any kind. On a snowy winter's day, at 3 in the morning or late into the evening you'll see Mr. Trinidad plowing school parking lots. With the warmth of Spring, Mr. Trinidad is mowing the grass. And, throughout the year, he's delivering school lunches, the mail and equipment and supplies. Every day brings different challenges; Mr. Trinidad is always ready, willing and able to assist.

In his nomination of Mr. Trinidad, Assistant Supervisor of Custodians Al DiLello noted, "In the time Amaury has worked for the Yonkers Public Schools he has shown integrity, reliability and a great work ethic. He is a consummate professional." Mr. Trinidad brings true professionalism to his work for the school district, added Eddie Maher, Assistant Supervisor of Maintenance, "there is no job to small or large for Amuary, he's always helpful and has a smile."

Mr. Trinidad is a dedicated conscientious employee. Over the past 2 years Amaury has only missed 2 and half days of work and he is always amenable when jobs require long hours to complete. When asked what Mr. Trinidad likes best about his job, his answer was, "everything."

Mr. Trinidad is a longtime resident of the City of Yonkers.