October 2017 Employee of the Month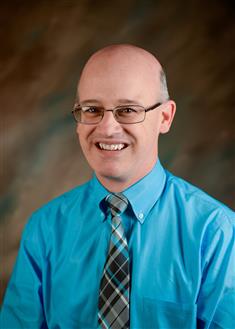 Phone:
Email:
Degrees and Certifications:
Michael Hoffmann

"I like the challenges that each day brings. The Technology Department is constantly trying to make technology work better for all employees and students of the Yonkers Public Schools. That can be challenging. I like being able to help others and show someone how to do something. This goes for both fellow technicians, as well as end-users. The Technology Department is a great bunch of men and women. I definitely enjoy the camaraderie that we have."

- Michael Hoffmann, October 2017 Employee of the Month

Computer use and access across all platforms is integral in every aspect of our work and our personal lives. Throughout our day, we seamlessly communicate and process data. Yet, we are unaware of the enormous infrastructure that is in place and the perpetual maintenance required to support the work of every student and staff member; 27,000 students and over 3,500 employees using over 18,000 computers, laptops, iPads and cell phones.

Our Infrastructure Support team is a small but mighty band of 20. Along with Director Carvalho, 13 field technicians service our schools on a daily basis along with the districtwide support through the Help Desk with Maureen Walsh and Maria Forte, Scott Neilson systems engineer, Chris Franks district wiring and security and 2 personal technicians who support the entire central office staff as well as districtwide needs Nick Borowitz and our honoree Mike Hoffmann.

For 18 years, Mr. Hoffman has served the Yonkers Public Schools. He received his Bachelor of Science in Business Administration from Marist College and joined the Yonkers schools in 1999 after working in the private sector for 11 years.

Mike is one of those outstanding professionals with global responsibilities who seems to never say no to any request. Every nomination reverberated, You can always depend on Mike! Whatever challenge is presented, Mike approaches it cheerfully with a smile and a positive attitude. He is described as diligent, thorough, patient, respectful, conscientious, competent, skilled, confidential, professional and always give 110%.

In addition to Mr. Hoffmann's responsibilities to the Central Office administration, he supports the Board of Education Trustees providing technical assistance at every public Board meeting enabling public access to the meeting through the District's website, yonkerspublicschools.org.

Mike and Lori Hoffmann have been married for 25 years and Lori works in the Carmel School District. They are the proud parents of Matthew soon to graduate from SUNY Potsdam with a degree in Business Administration like his dad, Patrick attending Westchester Community College who wants to pursue a Civil Engineering career and Lauren a junior at Carmel High School.

Congratulations Mike!